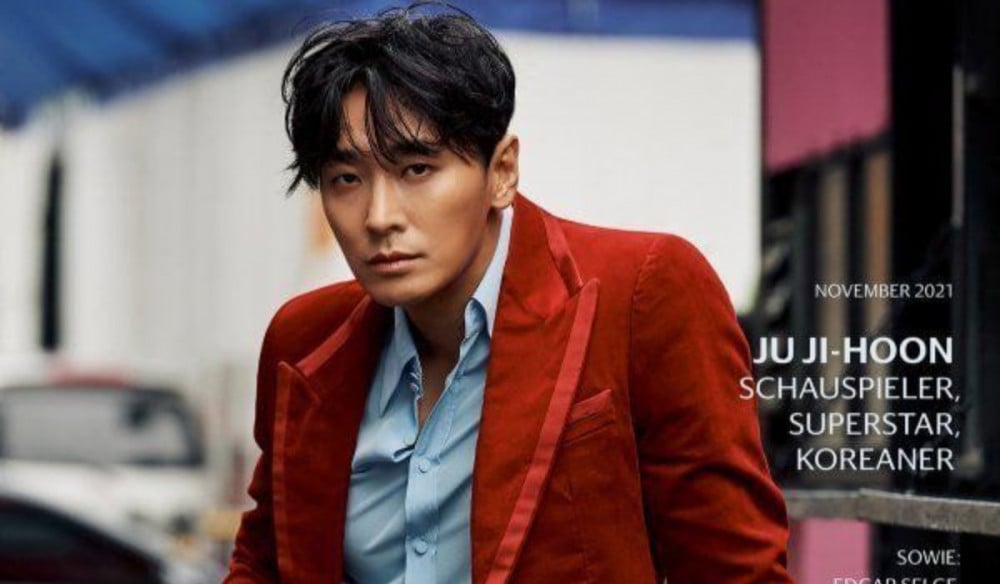 Joo Ji Hoon's interview with a German magazine has caught netizens' eyes.

On November 5th, German magazine ICON revealed their interview with Joo Ji Hoon, who was the first Korean artist to adorn the cover of the magazine. One of the questions that the magazine asked was "Do you find it disrespectful when it is said that all Asians look the same?"
, which many netizens pointed out the question displays a stereotype against Asians.
However, Joo Ji Hoon's witty reply was what really caught netizens' eyes. He replied and grinned, "In our eyes, all white people look the same. Except for Brad Pitt and Tom Cruise."

Netizens reacted by saying: "The fact that they ask if he finds it disrespectful shows that they knew what that question connotates smh. Good for Joo Ji Hoon with that reply."

"Lol, I can't understand how much white people are entitled. Anyone outside of their familiar environment wouldn't be able to quickly discern. Why do they think they're the exceptions?"
"lmao, I'm going to use his answer whenever someone brings that up."
"I love how he didn't even bother to come up with German actors."
The full interview can be found in the November issue of ICON or here.