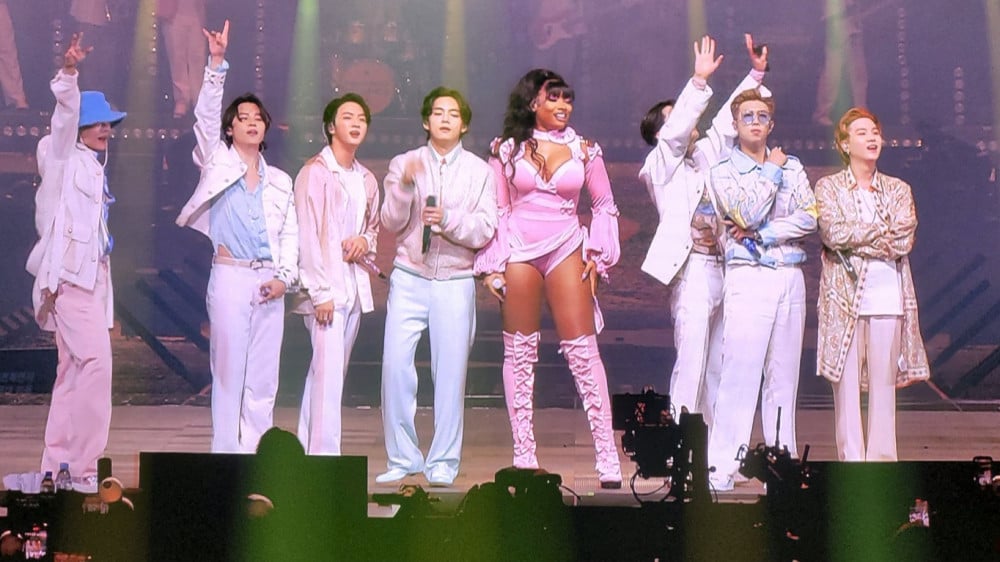 BTS and Megan Thee Stallion surprised the audience with their "Butter" live performance together at the 'Permission To Dance: On Stage' concert in Los Angeles.

As fans speculated earlier, Megan Thee Stallion made a surprise appearance as a cameo to the group's performance of "Butter" during the second showing of the concert.
Previously, Megan Thee Stallion was unable to perform 'Butter' with the group at the 2021 American Music Awards (AMA) due to personal reasons. Fans were excited to finally see Megan performing 'Butter' with BTS live on stage.

Meanwhile, BTS will continue with two more sets of performances in L.A. on December 1st and 2nd.