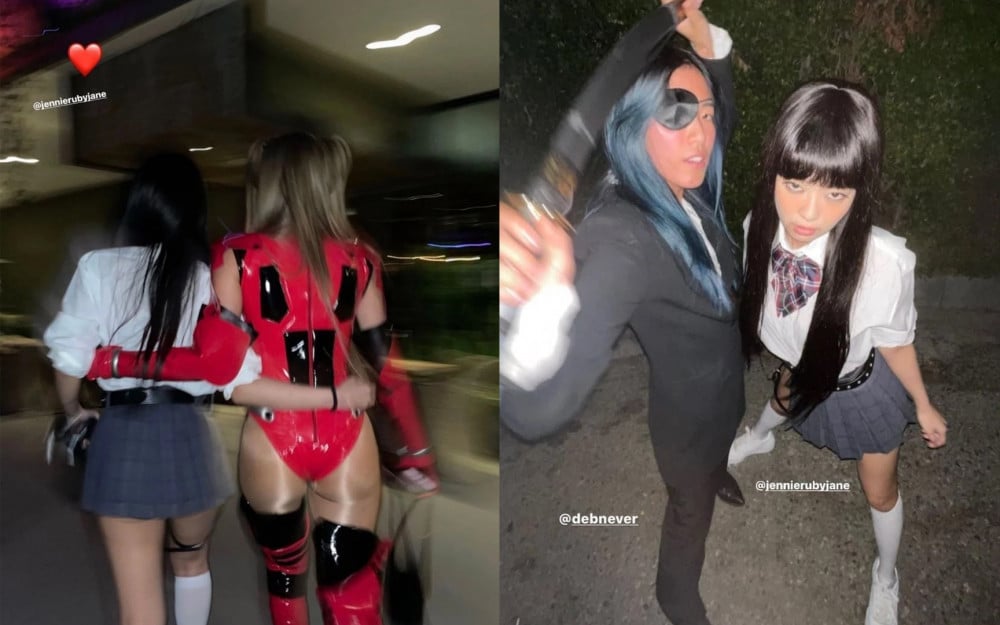 Additional photos of BLACKPINK member Jennie's Halloween outfit were released.

On November 2, The Khadra Twins - Simi Khadra & Haze Khadra - posted photos of Jennie posing with Simi wearing their Halloween costumes. The photos only showed the backside of the two individuals, but the Khadra Twins tagged Jennie's Instagram on their Instagram story.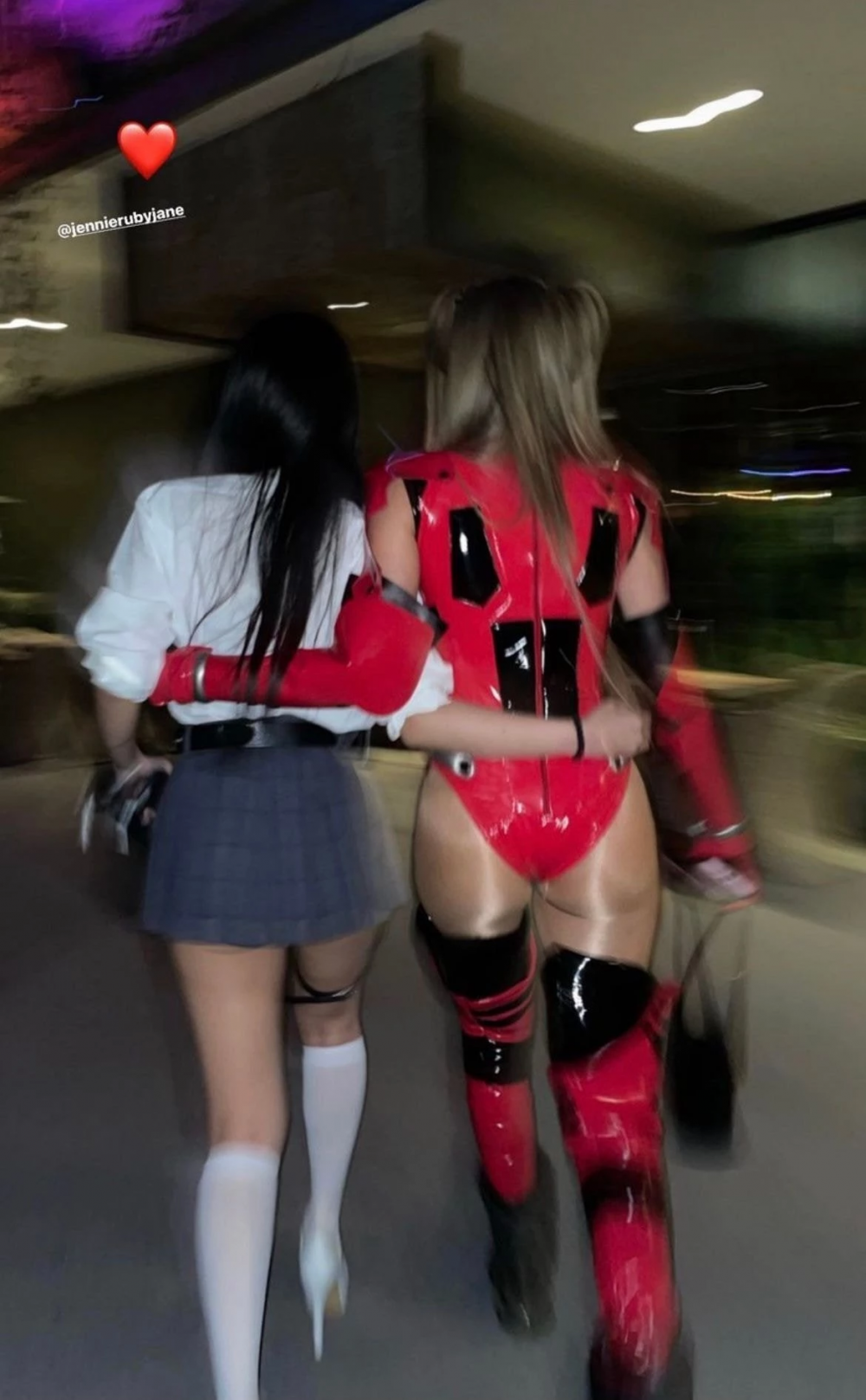 In addition, another artist, Deb Never, also revealed her photo with Jennie. In the photo, Jennie was seen with a full bang wearing a school uniform. Netizens are speculating that Jennie was dressed as the character Gogo Yubari from the movie 'Kill Bill.'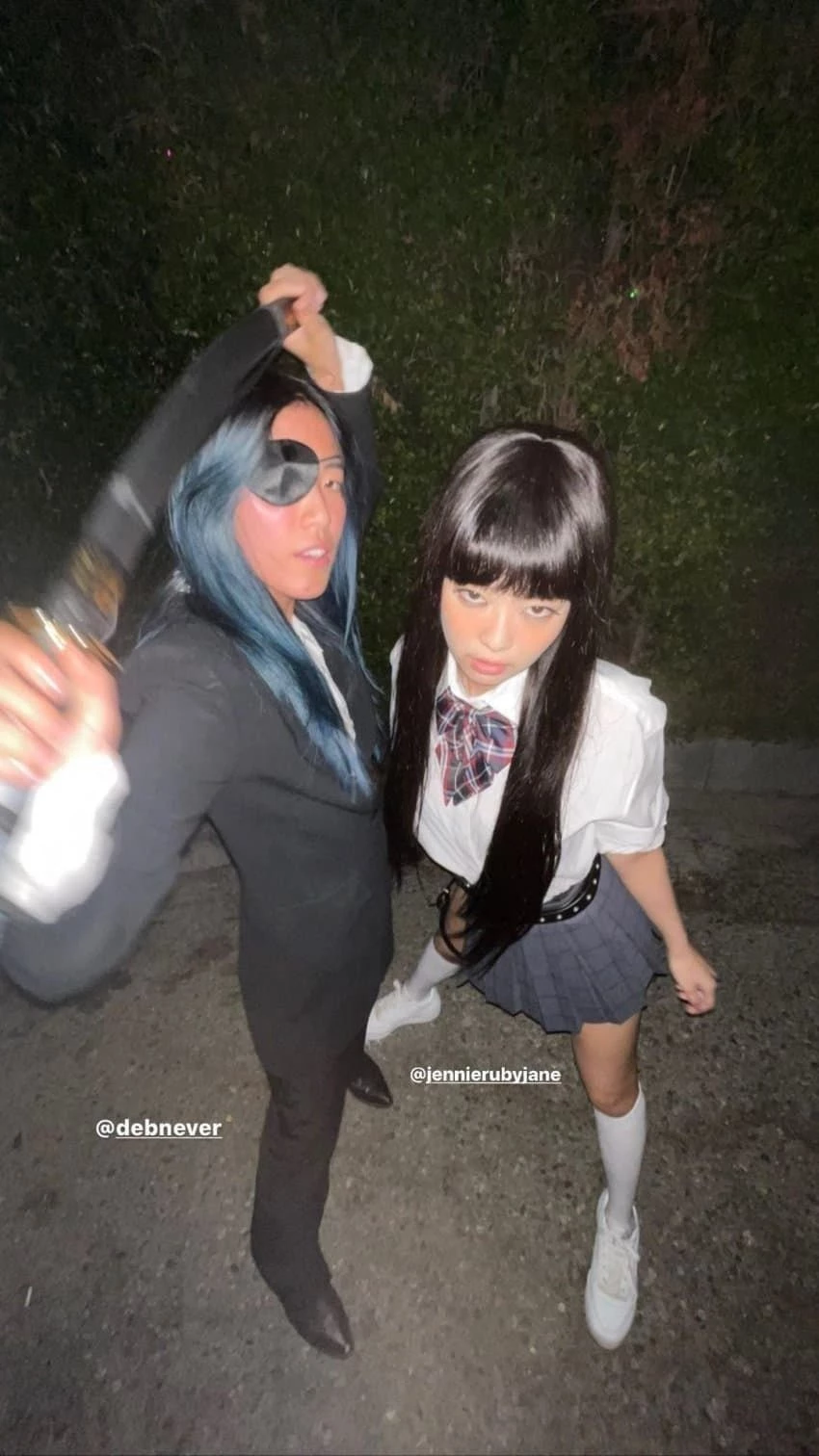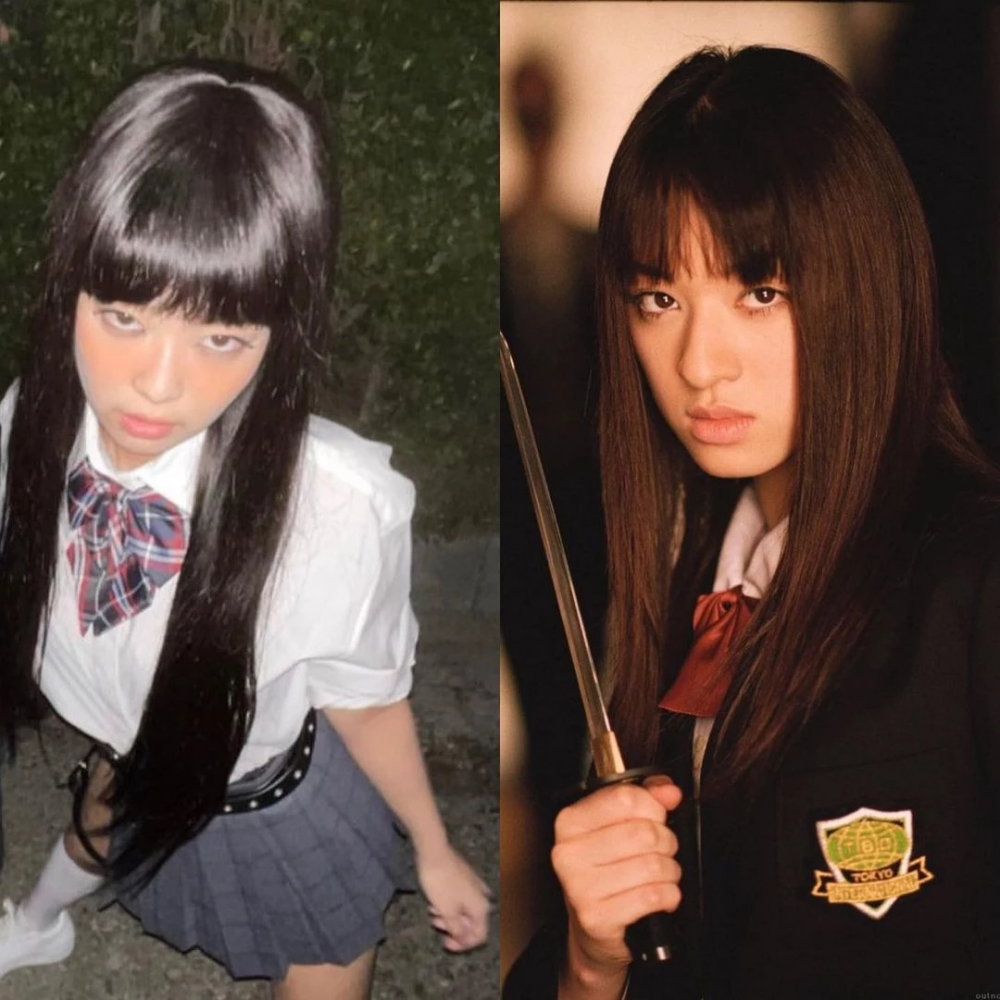 It has been currently revealed that Jennie is staying in America, and there were various photos taken of Jennie in the streets of LA posted on social media.
Earlier, Jennie posted a few photos of another Halloween costume she wore on her Instagram, showing off bold nail art along with golden snake accessories on her hair.