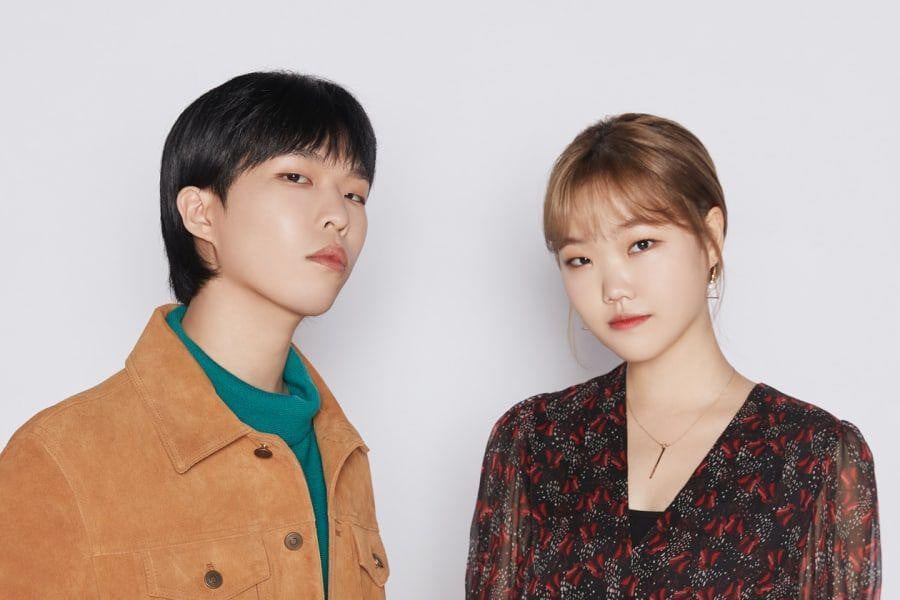 Sibling legends Akdong Musician, a.k.a AKMU, may only be in their early 20s, but their mastery over their craft feels like it has already aged like fine wine. More than just on-stage performers, they are deeply involved early on in the creative and production process, especially older brother Lee Chanhyuk, who is credited as lyricist and co-composer in the duo's works. Younger sister Lee Suhyun, on the other hand, secures the final frontlines as the usual main vocals in their songs.
With their clearly unquestionable skills, it's even more thrilling to watch them sing live and play with AKMU-stamped harmonies they've always been known for. We handpicked some renditions that do not merely flaunt sheer, untainted melodies but also display their ability to lead a live band.
Dinosaur
Giving off a late-night storytime feel, Dinosaur is based on Chanhyuk's dream of the said creature when he was a child. The studio version is a flavorful mix of their original folk-pop sound and electronic dance music. We love how its band version always highlights the flavorful meeting of instruments in the pre-chorus even more, and their flawless pipes gleam against the fierce lead guitar.
Whale
This track is an ode to whales, carrying a wish that they'd get to stay in their habitat for the duration of their lifetime. Hinting on blues and jazz here and there, Whale is a light and excellently executed push and pull experience for the ears that easily compel you to stay up to the end. The live band offers a thicker bass and more suave-sounding strings, which make the perfect company to the luminosity of their voices.
Freedom
Who doesn't want to live in freedom? AKMU does, as we all do, and they channel such thoughts into a musical gem. They chose to tread the warmer and softer path for such a strong topic instead of going for the in-your-face kind of vibe. However, they tweak things a bit in this Sailing tour performance by having Chanhyuk play some percussion in the first part and adding an orchestra, creating more and more texture as it progresses.
Re-bye + Don't Cross Your Legs + Every Little Thing
Another golden arrangement from the Sailing tour is the Re-bye + Don't Cross Your Legs + Every Little Thing stage, which provided a new character to the songs through the grandness of the orchestra. The intro, as opposed to the original version that capitalized immediately on silence, was a full-on attention-grabbing right away - and it was out of this world. Watch how they matched the finesse and energy of the musicians!
How People Move
How People Move is one of those tracks that's high-energy from the get-go, and these siblings know their music so well enough to sustain the hype all the way, even in front of a live audience. Be prepared to take in a lot of remarkable moments - such as Suhyun's riffs, Chanhyuk's solid rapping paired with the bass and drums, as well as the well-placed modulation - in such a short time and amidst tight, snappy beats.
Happening
AKMU fleshes out wounds from an ended relationship and lingering feelings with their 2020 comeback Happening. The band version escalates the pain to another level without the vocal reverb that was heavily present in the studio version. Here, the two of them put emotional depth front and center with the rawness of their voices.
Nakka
Next Episode title track Nakka is one that can only be sung exquisitely by the likes of Suhyun, Chanhyuk, and IU. The melody is tailor-fit for the timbre of their pipes, accurately emphasizing each syllable with their style. In a sea of loud and bold K-pop releases, they answer back with prime subtlety that still echoes the "newtro" trend.