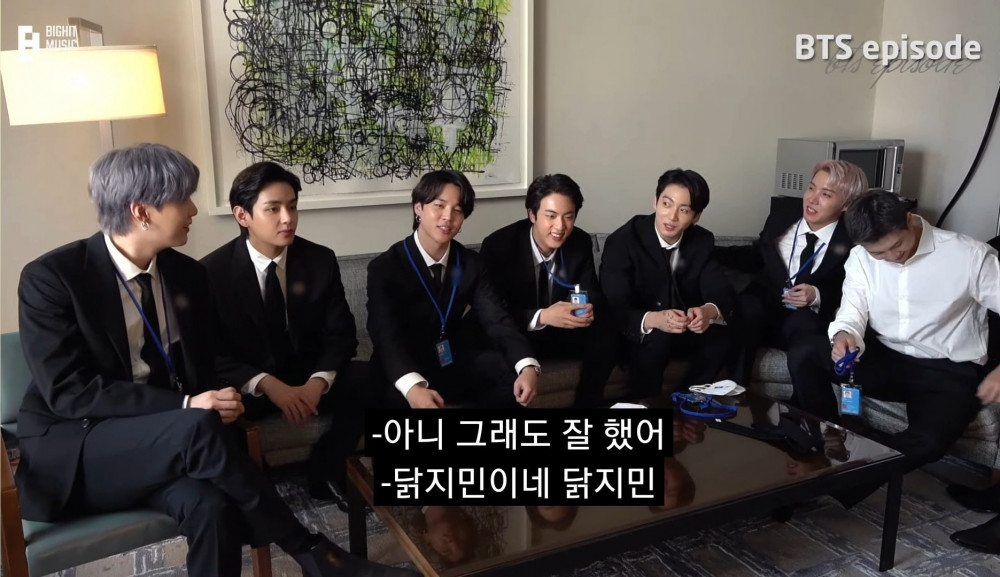 On October 28, a behind-the-scenes video of BTS's visit to the UN as president Moon's special envoy.
The video showed the members getting ready for the anointment ceremony when they were selected as President Moon Jae In's special envoys, in addition to the behind-the-scenes of their performance at the UN.
At the end of the video, the members sat down with one another as they took time to talk about the events they have participated in.
In one of the conversations, the members pointed out that Jimin had made a small mistake during a performance. While Jimin felt guilty, the other members encouraged him and comforted him with a bit of teasing.
However, fans were uncomfortable when the subtitles included a derogatory word that is often used by anti-fans to refer to Jimin. While the members were having the conversation, the subtitle wrote, "Ddak Jimin," or "Chicken Jimin," but the members were saying his name, "Park Jimin." Therefore, these angered fans took to social media.
Soon 'HYBE RESPECT JIMIN' trended on Twitter as fans expressed their anger through the social media platform.