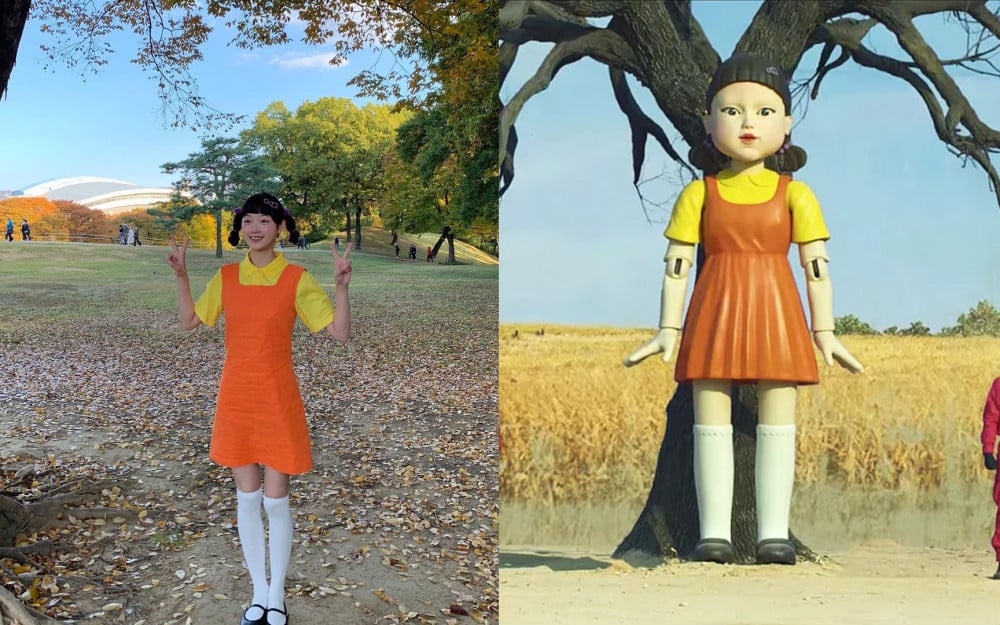 As Halloween comes closer, many 'Squid Game' fans are expected to dress as one of the characters from the mega-hit series.
Actress Lee Yoo Mi might be one of the people with the best Halloween costume this year as she perfected the 'Younghee' look. Also known as the 'Green Light, Red Light' doll, the 'Younghee' doll has become a signature to the popular show. The show's producers revealed that the doll's concept came from the girl character that is seen in many childhood textbooks in Korea.
On October 29, Lee Yoo Mi posted a few photos showing off her awesome costume, which was perfect in every way, with every detail - even the purple hairpin - included. As soon as netizens saw her photos, they couldn't help but give the actress a round of applause for the close synchronized visual of the doll. Netizens commented, "WOW," "Daebak," "Ah so cute," "I love this," and "Spectacular."