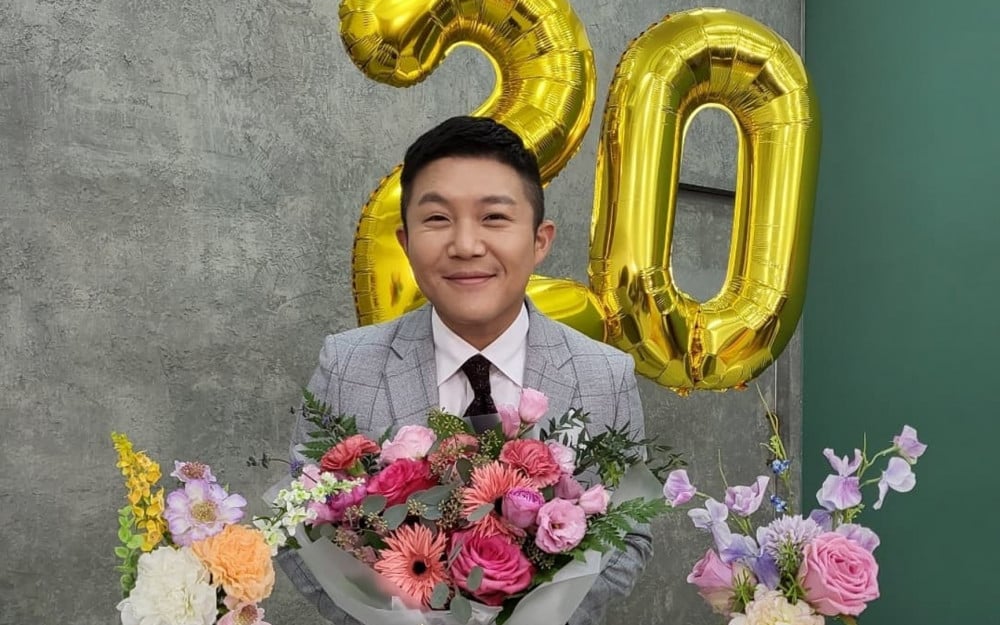 Comedian Jo Se Ho celebrated his 20th anniversary since his debut and expressed his gratitude to those who congratulated him.
On October 20, Jo Se Ho posted a few photos with the caption, "It's already 20th anniversary. Thank you for congratulating me!! photo by Jae Suk hyung."

In the photos that were revealed, Jo Se Ho was seen posing in front of two golden balloons in the shape of the number 20. In addition, Jo Se Ho included another photo showing Yoo Jae Suk taking a photo of him.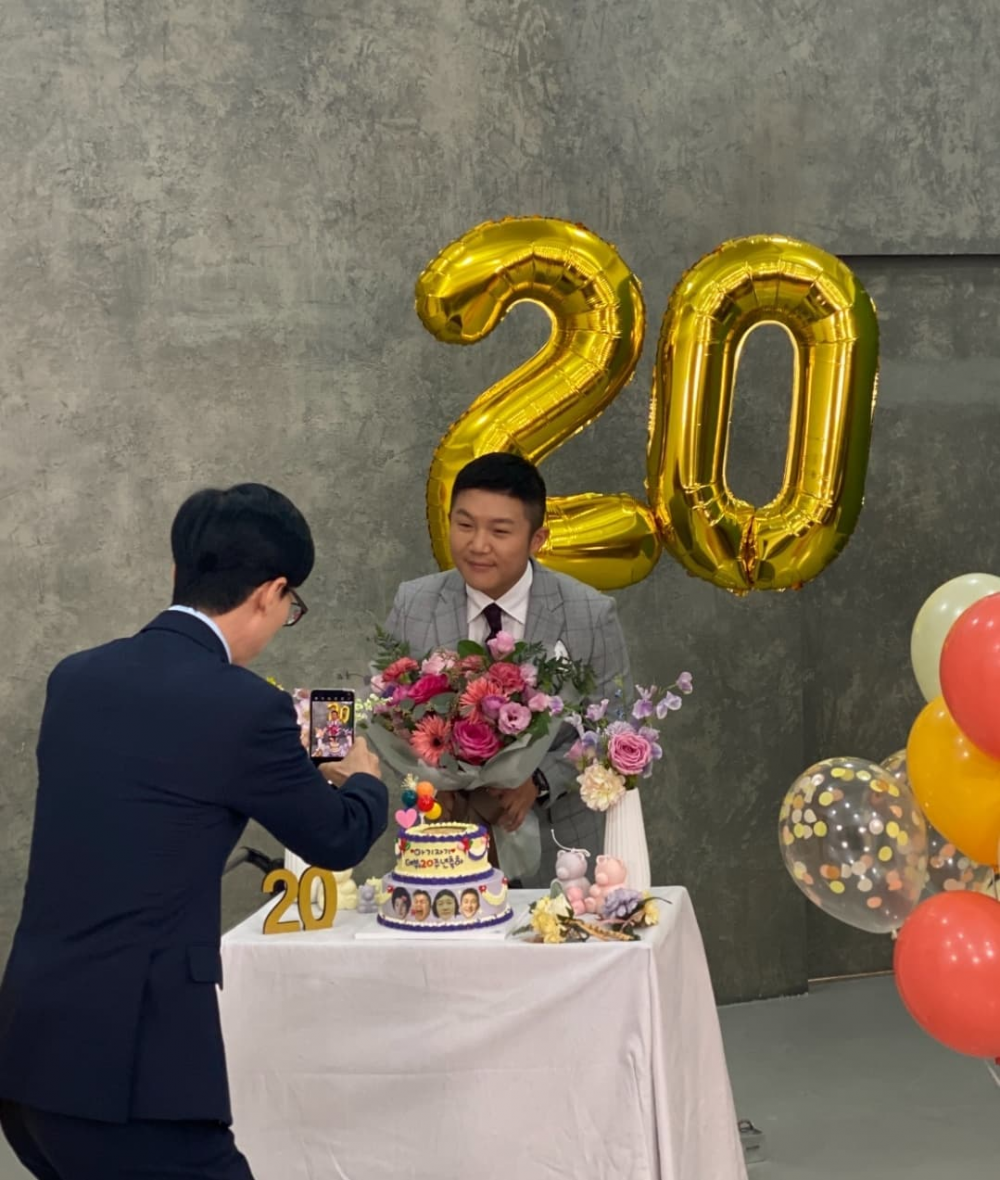 The other comedians and celebrities, including Hwang Je sung, Lee Soo Ji, Choi Hyun Woo, and more, who saw the post, left messages congratulating Jo Se Ho.
Meanwhile, Jo Se Ho debuted in 2001 through the SBS 6th open comedian audition and is currently working with Yoo Jae Suk on tvN's 'You Quiz on the Block.'