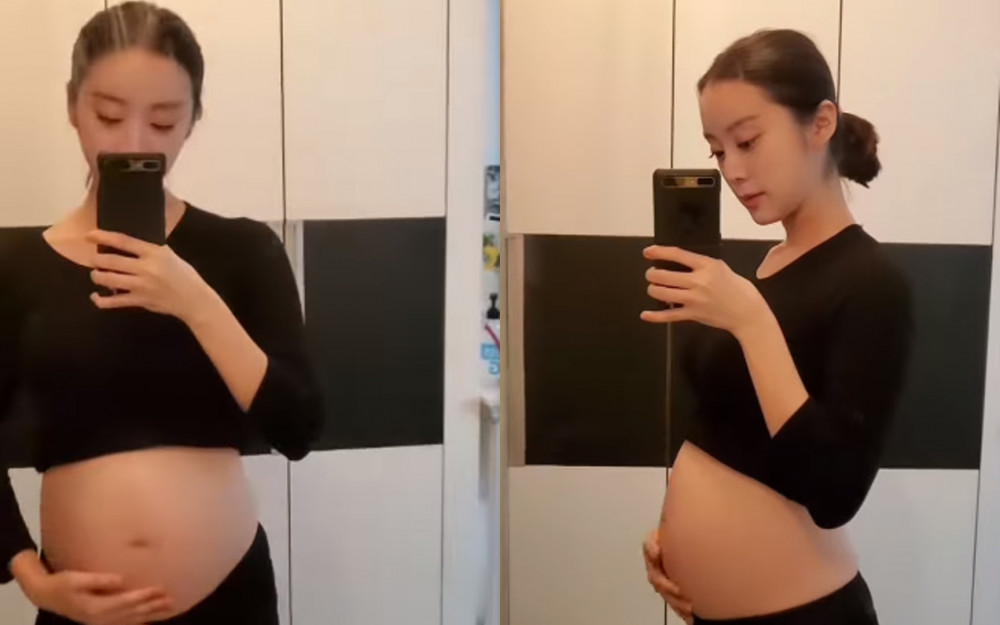 Earlier this month, former Wonder Girls member Lim has personally announced that she is pregnant with her first child.
Lim uploaded a video on her YouTube channel 'Lim's diary.' In the video, Lim and her husband Shin Min Chul appeared in the camera frame, visibly nervous. Lim asked her husband to reveal the big news, and Shin Min Chul makes the big announcement: "Our Lim got a baby!"
Lim expressed her happiness to share the big news with her subscribers first and went on to say, "I am in the beginning stages of my pregnancy. Many people do not know [of my pregnancy] yet. It's my first time dealing with this kind of news, so I feel flustered."
Since then, Lim has been updating her fans via social media and also keeping a baby log. On October 28, Lim posted a video sharing, "My baby is growing really fast! Do you think our Sarang is a daughter or son?"
Earlier, the couple revealed they were planning to have a baby around March 2022, and the couple is expecting the birth of their first child in March 2022.