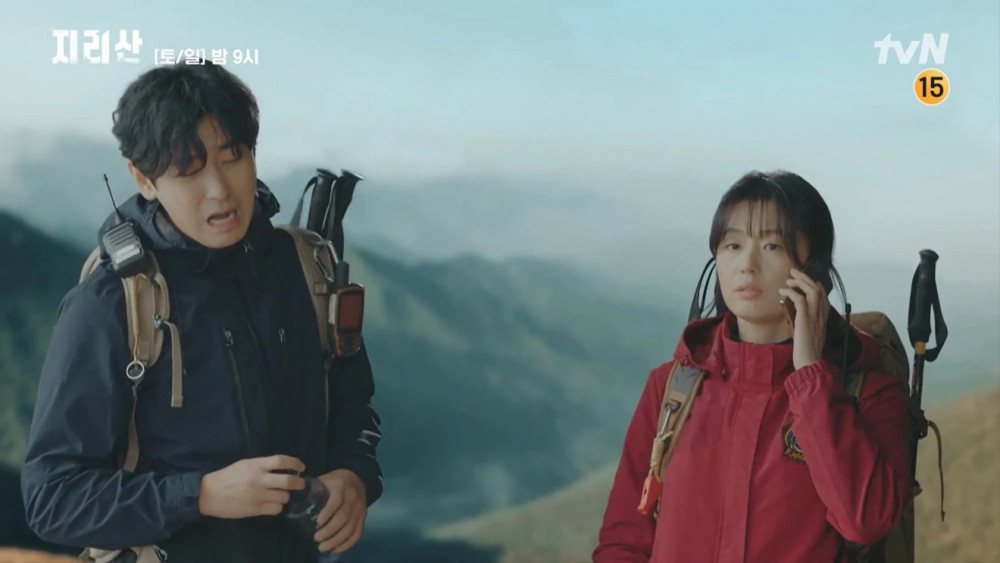 Film director of the 2015 Korean movie 'Beauty Inside' sharply critiqued the production behind the new tvN drama, 'Jirisan'.
On October 23 KST, 'Beauty Inside' director Baek Jong Yeol took to Instagram where he uploaded a screenshot of 'Jirisan's first episode and commented that there's "something wrong with the direction" in this drama.
Starring Jun Ji Hyun and Joo Ji Hoon, 'Jirisan' made headlines since June for its celebrated lineup among the actors and the OST singers. However, the drama quickly gained criticism following the air of the pilot episode, in part due to its poor CGI, set design, production, narration and direction, despite the high percentage of viewership.
In full, director Baek wrote: "(I don't know very well from my level/position but) at this point, I think there's something wrong with the direction. I guess there must have been a reason behind 'Jirisan'. It's magical the way it can even make all those actors look like they can't act well. I'm sorry if this was done purposely."
The director took down his post from Instagram once the message started travelling around community forums. Interestingly enough, netizens on certain social media outlets (such as the one below) commented on such reports that they "agreed" with the poor quality of the direction and the production, leaving comments such as:
"I was surprised how a drama could be this bad even with an amazing cast"
"I switched my channel after I started watching it"
"I was so disappointed after having seen the trailer. The storyline is a mess and the CGI was terrible."
"Really though, if those good actors appear as if they can't act well, then there must have been something wrong with the director."
Have you seen the first episode of 'Jirisan'?