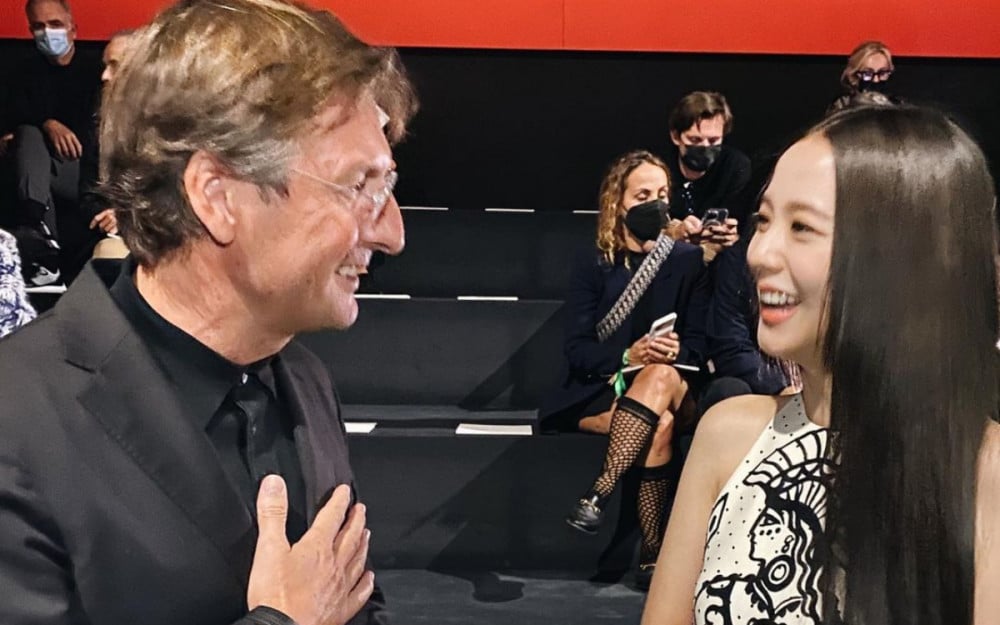 Jisoo has made quite the impression on Dior's CEO!


On September 28 KST, the BLACKPINK member and Dior ambassador attended the French fashion house's 2022 S/S collection fashion show in Paris. During the event, fashion magazine ELLE Taiwan captured a brief video of the idol not only giving a quick shout-out to their readers, but also running into Dior CEO Pietro Beccari.

During the run-in, Pietro is seen on camera greeting both Jisoo and leaning in to a YG Entertainment staff member and joking, "If YG fires her, message me. I'll take her," to which the staff member laughs in response.

The brief video clip trended among fans who were proud to see Pietro's affection for Jisoo, leaving comments on the video such as, "It looks like the CEO really likes Jisoo" and "He loves Jisoo a lot." News articles about the interaction also trended on Korean portal site Naver.

Pietro was also seen sitting next to Jisoo in the front row of the fashion show, where they chatted during the event.

Meanwhile, Jisoo became both the beauty and fashion ambassador of Dior at the beginning of the year. This is her first time attending an offline event for the brand.
Check out ELLE Taiwan's post below!