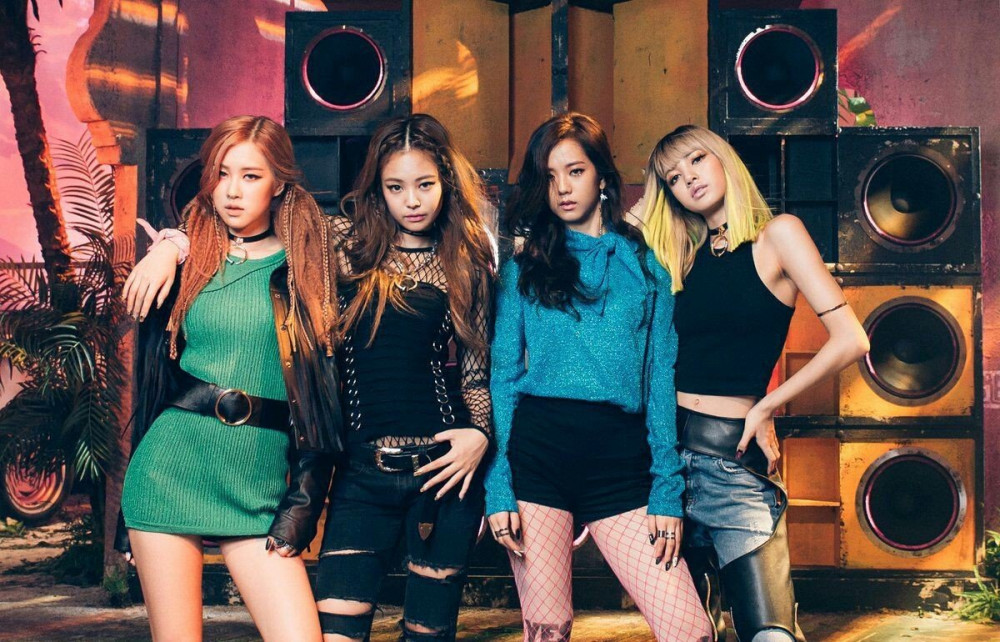 BLACKPINK has just landed another major Spotify achievement.

According to YG Entertainment, the girl group's debut single "BOOMBAYAH" surpassed 300 million streams on Spotify as of October 9 KST. The single is now BLACKPINK's seventh song to hit this milestone number, following "Kill This Love" and "How You Like That" (currently in the 500 million stream range), "DDU-DU DDU-DU" (in the 400 million stream range), and "Ice Cream," "As If It's Your Last," and Jennie's solo single "SOLO" (in the 300 million stream range). Coming up close behind "BOOMBAYAH" are the singles "Playing With Fire," "Lovesick Girls," and "Whistle," which are all currently in the 200 million stream range.

Meanwhile, BLACKPINK currently has 25.2 million Spotify followers, making them the 30th most-followed artist internationally and the 2nd among Korean artists.
Congratulations to BLACKPINK and BLINK!