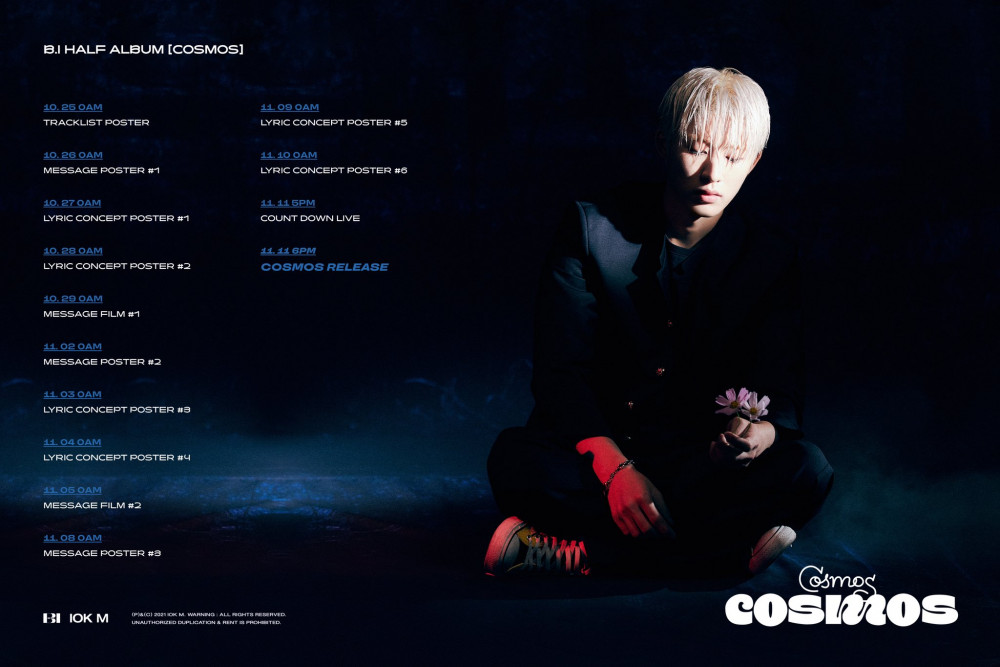 Just a day before, B.I announced that he will be returning with a half album as he released a teaser clip titled "What Is Your COSMOS?"
Then on October 23 at midnight KST, B.I dropped the teaser schedule poster showing the dates of the various teaser releases. The schedule chart is presented on a poster showing the singer sitting in the dark with a stream of light falling on his face.
According to the teaser, B.I. will be releasing his half album on November 11 at 6 PM KST. This marks B.I's comeback in approximately four months since the release of his first full-length album back in June.
So check out the teaser above and mark your calendars.