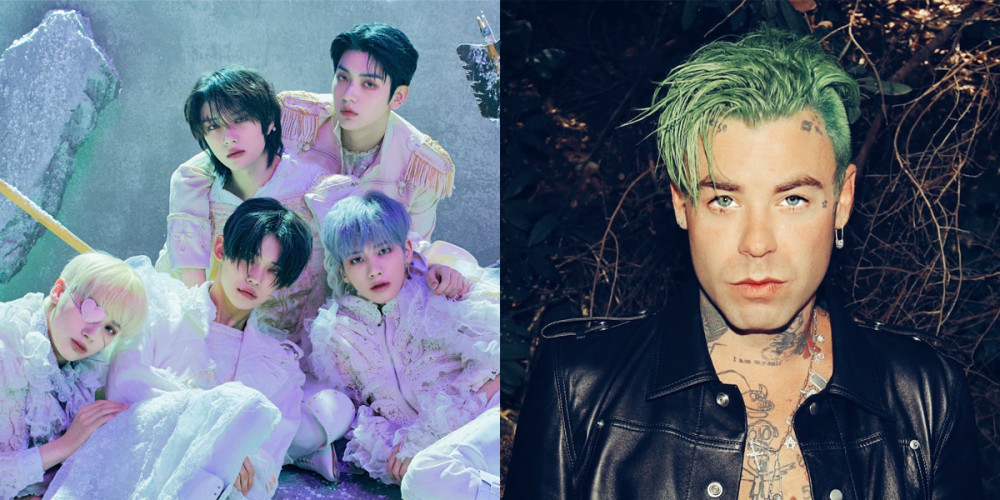 American singer/rapper Mod Sun has dropped yet another hint for his very mysterious collaboration with TOMORROW x TOGETHER!
Back on September 7, Mod Sun commented on his Twitter, "Another LOVESONG is coming with my boys @TXT_bighit (heart). Are you ready?". Then, in response, TOMORROW x TOGETHER wrote, "Mod Sun + TXT = (heart)."
Previously, Mod Sun piqued fans' curiosity with his response on Twitter, after the TOMORROW x TOGETHER boys showed love for his song "Down" feat. Travis Barker. Mod Sun retweeted TXT's post and said, "I love TXT so much..... We have a surprise coming too! For now, listen to 'Down' on repeat."
What kind of "LOVESONG" do you think is coming, MOAs? Maybe something to do with TXT's "0X1=LOVESONG (I Know I Love You)"?