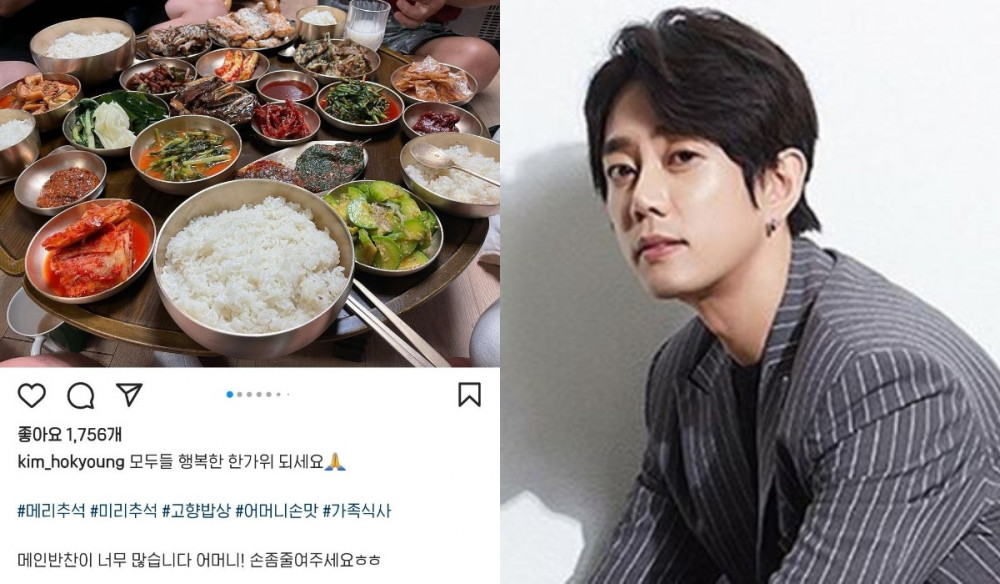 Singer Tei showed off his Chuseok meal and his massive appetite.

On September 19th, Tei showed off his meal for Chuseok at his parents' home on Instagram. In the caption, he wrote, "Everyone, hope you have a happy Han Ga Wi. There are so many main dishes. Mother, you should make a little less food from now on." Shortly after his update, many netizens were surprised to see how big his bowl of rice was.
Some of the comments include: "The regular rice bowl looks like it's a sauce ramekin lol"
"His bowl of rice could feed our whole family lol"
"Isn't that bowl usually used for a cold noodle? What's happening here lol"
"That meal looks great tho. Do they need a daughter? I can do the dishes"
"Look at the color of that Galbi. Damn He's eating well"
"All his family members have massive appetites"
"I want to see how big his rice cooker is"
"Tei could have gone for seconds lol"
Meanwhile, he currently runs a burger restaurant because of his love of hamburgers, and he also revealed he would often eat 10 shrimp burgers in one sitting as a teenager.