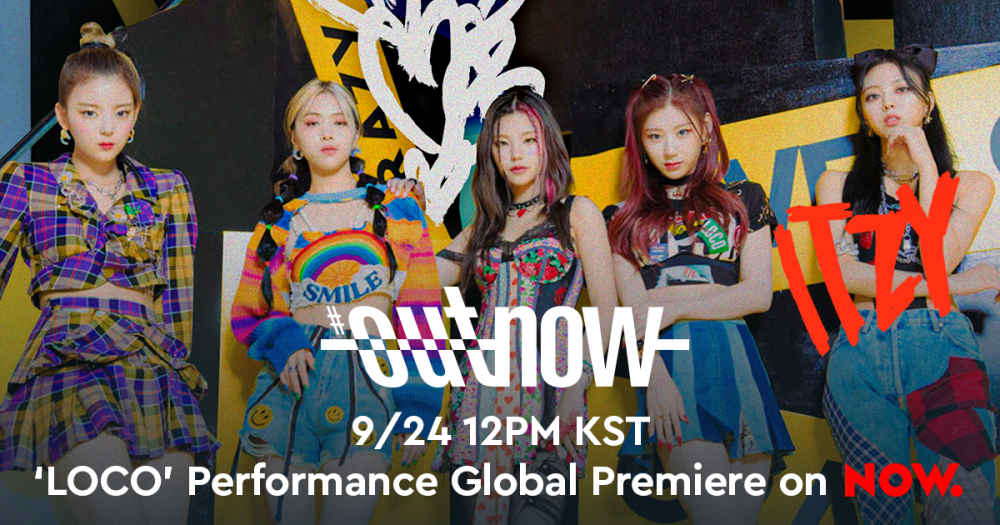 We're CRAZY IN LOVE with ITZY and we cannot wait to watch the girlies serve yet again! Yeji, Lia, Yuna, Chaeryeong, and Ryujin are finally coming back with their first full-length album aptly entitled, CRAZY IN LOVE. With their title song and MV for "LOCO" just around the corner, we're itching to find out what the girls have in store for us. ITZY always serves us with the best fashion, charismatic performances, and energetic songs, so we have high expectations.
To promote their latest comeback, ITZY will appear on a special comeback show stage on Naver NOW on September 24 at noon KST! Their Naver NOW special show will be live one hour before the release of their first album, CRAZY IN LOVE, so get excited for ITZY to make us go "LOCO" with some brand new performances! Dust off your lightsticks (we know they haven't got much use!) and prep your snacks- this is going to be a comeback show of monumental proportions. Trust us, you'll want to get comfortable... and maybe have your stan group chats ready.
MIDZY doesn't have to worry about ticketing, lines, or crowds thanks to Naver NOW. Naver NOW is completely free to enjoy with no advertisements. ITZY is set to interact with fans, perform, and many other surprises! Who knows what might happen- maybe they'll even reply to a message from you!

Be sure to enjoy ITZY's comeback with MIDZY around the world. Chat with the talented and gorgeous idols and enjoy some 1-on-1 time from your own private front-row seat without leaving the comfort of your own home! You can access and view NOW for free here today to chat with MIDZY in anticipation of ITZY's return and tune into ITZY's come back special show on September 24, at noon KST.
Check out the link here to join other MIDZY in anticipation of ITZY's comeback special show!


[Disclosure: This article is sponsored by NAVER.