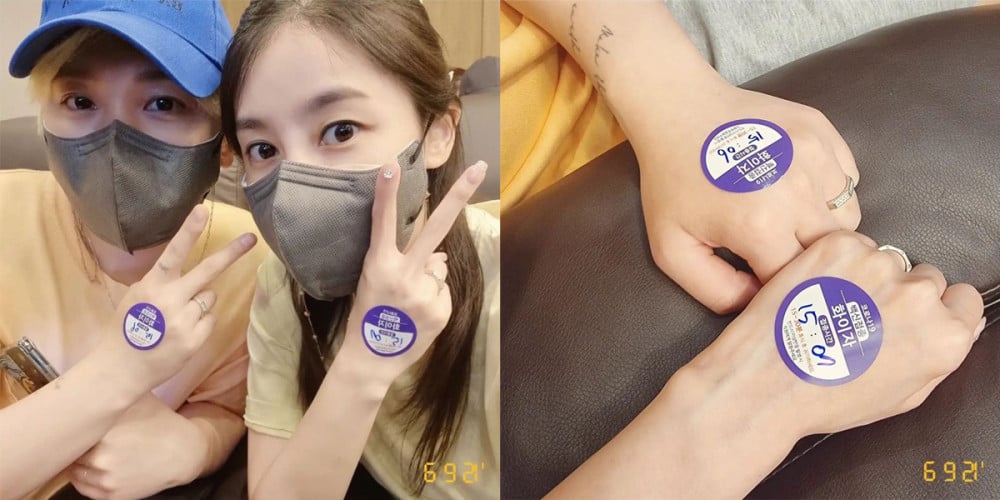 Back on September 6, Super Junior member/solo artist Sungmin updated his Instagram, verifying that he and his wife Kim Sa Eun have received their first doses of the COVID-19 vaccine.
Sungmin wrote in his post, "Finally, we got through our first dose of the vaccine! It wasn't as bad as I thought it would be." He also shared a series of photos of him and Kim Sa Eun posing together with their Pfizer vaccination stickers, also revealing their matching wedding bands.
Meanwhile, COVID-19 vaccinations are currently being administered in South Korea under a highly competitive reservation system.