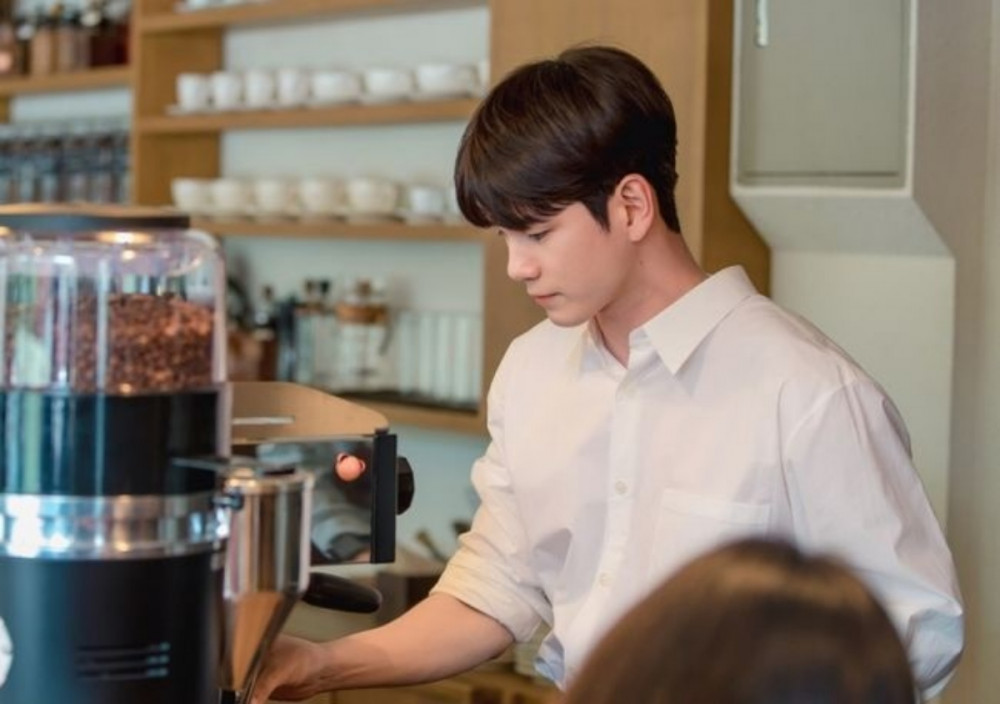 Ong Seong Wu transformed into a handsome barista for Kakao TV's new original drama series, 'Shall We Have a Cup of Coffee?'.

In the photos, Ong Seong Wu perfectly transformed into his character of Kang Ko Bi, a barista. Kang Ko Bi was originally a student studying for the civil service exam, but enters the world of coffee by chance. Ong Seong Wu exudes an aura comparable to that of a professional barista, as he is seen focused on brewing a cup of steaming coffee and working with an espresso machine. Ong Seong Wu boasts his warm and handsome visuals, making it seem like he is filming for a coffee commercial.
In addition to receiving several barista trainings, Ong Seong Wu put in effort to perfect a realistic and natural reenactment of a real barista while filming for the drama. The production crew for 'Shall We Have a Cup of Coffee?' stated, "A new character of Kang Ko Bi, who began his life as a barista purely with his passion, will be born and he will face many obstacles in the world of coffee as he learns and grows."
'Shall We Have a Cup of Coffee?' will premiere on October 24 at 5PM KST.