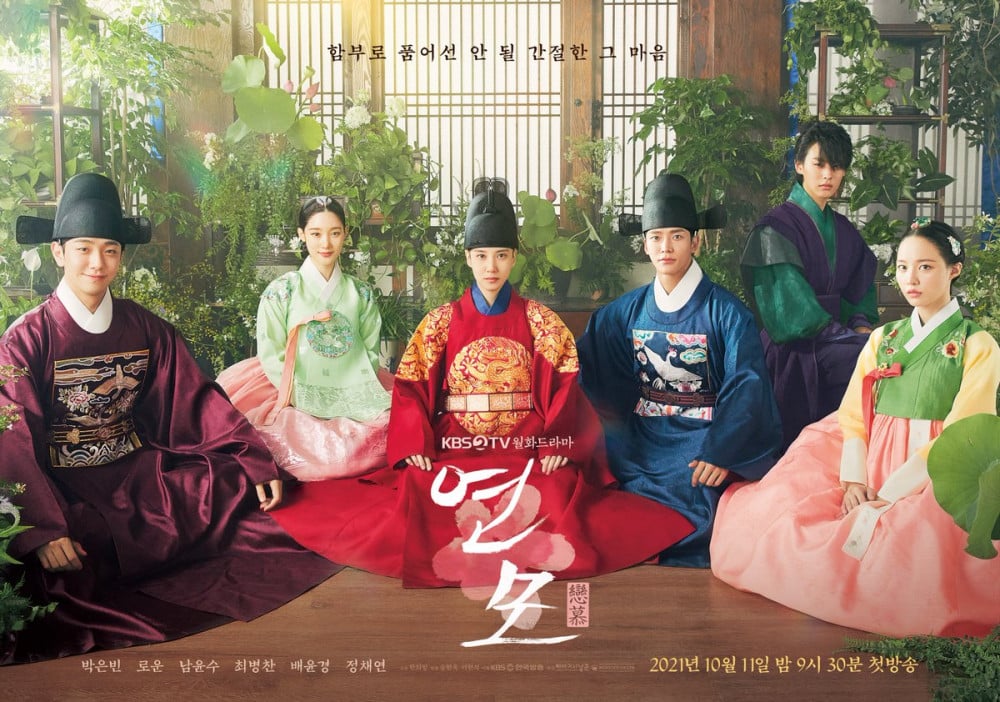 KBS2's brand new historical romance series 'The King's Affection' has unveiled its main poster, featuring all of the story's key characters.
Starring Park Eun Bin, SF9's Rowoon, Nam Yoon Su, DIA's Jung Chae Yeon, Bae Yoon Kyung, and VICTON's Byungchan, 'The King's Affection' tells the story of a woman who lives a false life, playing the part of her deceased brother a.k.a the crown prince of Joseon. The plot unfolds as the woman becomes entangled in a dangerous romance with her tutor.
In the main poster for 'The King's Affection', Park Eun Bin takes up the center seat as the crown prince, Lee Hwi. To her left sits her royal tutor Jung Ji Woon (Rowoon), while to her far right, Nam Yoon Su takes a spot as the prince's cousin, Lee Hyun. Behind the prince, Jung Chae Yeon displays her elegant beauty as the noble daughter of a minister, Noh Ha Kyung. The daughter of the Minister of Interior, Shin So Eun (Bae Yoon Kyung) also takes up a spot by Jung Ji Woon's left side, while behind them, VICTON's Byungchan hides his presence as the prince's bodyguard.
A beautiful and tragic story of youth, romance, family, and friendship, KBS2's 'The King's Affection' premieres next month on October 11 at 9:30 PM KST. Will you be watching?