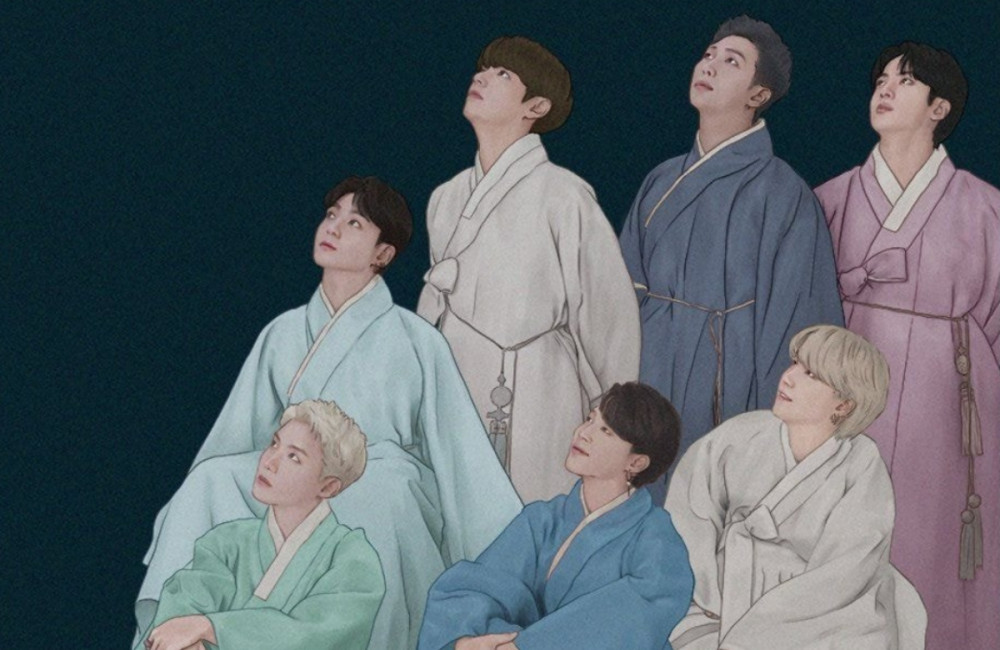 On September 16, HYBE Labels unveiled BTS's upcoming 2021 'Dalmajung' ('달마중') merchandise goods on their official Twitter page. 'Dalmajung' has the meaning of 'moon' (달/dal) and 'meet/face' (마중/majung), and refers to the moment where one looks up at the full moon and makes a wish. BTS's 'Dalmajung' merch is Chuseok-themed and Korean traditional styled clothing, pouches, jewelry, and photocards showing the BTS members wearing hanbok (Korean traditional clothing) are included.
BTS's 'Dalmajung' official merch will be made available for purchase through Weverse Shop, starting on September 17 at 11AM KST.
In response to BTS's 'Dalmajung' merch, some of the netizens' comments included:
"I have to buy a merch that has their faces on it."

"What, it's tomorrow? I will definitely buy it, please leave some of mine behind TTT."

"So pretty!!! It's okay if [my order] comes during next year's Chuseok, but I just hope I can purchase it TTT."

"The bag, badge, hairpin, all of it is crazy. I want everything."

"I have to buy the photobook."

"This is so pretty. I have so many that I want to buy."

"Let me just buy the ring and come out."

"I'm not a BTS fan but I have so much that I want...If I want to buy it do I have to go to Weverse?"

"Wow this is so frickin' pretty TTTTTT My bank account wants to cry."

"Ugh I want to buy them TTTTTTTT."

"Soooooo pretty wowww."

"The ring is so pretty TTTT."

"Everything is so pretty, I have so many things I want to buy. What do I do?"