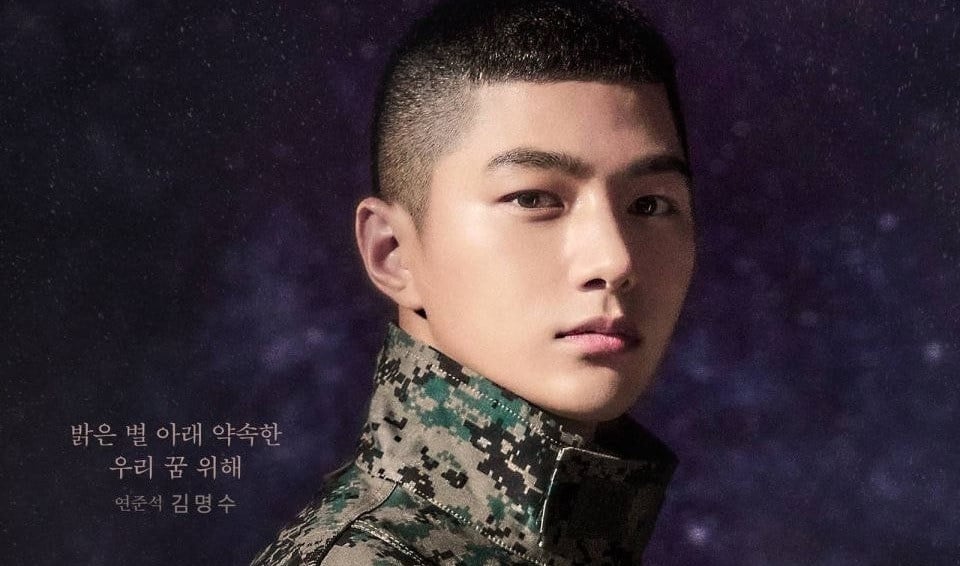 Netizens are commenting on INFINITE L's recent appearance.
Recently, official posters of INFINITE's L, EXO's Chanyeol, and B.A.P's Daehyun revealed the latest appearances of the idols that are starring in the military musical, "Meissa's Song". According to the poster, L showed off a short buzz cut with a handsome and dashing figure in his military uniform.
Netizens who saw this image lauded his change of appearance and reacted with comments like:
"He's even more handsome now"
"Wow, so dashing"
"His bronze skin looks amazing"
"I love how good he looks in that naturally bronzed skin tone"
"I better watch that musical for L"
"This is so unexpected and I never thought I'd see L in a musical but oh wow he looks so good"
"Never imagined L having that hair but it looks so good"
"Dashing!"
L enlisted in the Marine Corps this past February and has been scheduled to end his service in August 2022.

What do you think of L's new appearance?