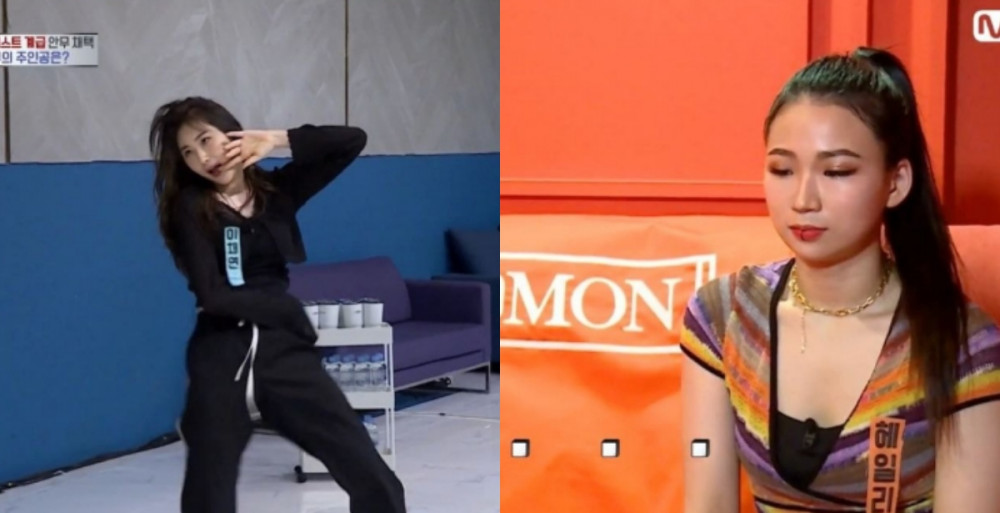 On a recent online community forum, netizens discussed Mnet's 'Street Woman Fighter' contestants and their reactions to former IZ*ONE's Lee Chae Yeon's choreography.
In the posted photos, taken from a recent episode of Mnet's dance competition show 'Street Woman Fighter', it shows dancer Gabi saying, "If Chae Yeon's choreography gets chosen, I think I will hate that so much. We are people who make a living off of this.." In response, another contestant named Shimizu said, "But if you think about it from her perspective, I feel like her pride will get hurt if she doesn't become the main dancer. That's because it would be her first time being a backup dancer", alluding to how Lee Chae Yeon may not be able to handle being chosen as a backup dancer due to her experiences always being at the center.
Soon, it was Lee Chae Yeon's turn to show off her choreography performance in front of the dance teams. After seeing her performance, some of the dancers reactions included, "Chae Yeon's dance was...(no words)", "I thought 'She's an idol!' I used to dance like that when I was a student", "It showed that she's still in the learning stages", "I think it'll be better if a pretty girl group dances to that choreography. It was a little bit of a waste to use that choreography with our members", "It was too weak to call it a choreography meant for a stage performance", and more.


In response, some of the netizens' comments included:
"They're right though..."

"It's kind of true."

"I can't really find reasons to disagree with them."

"Yeah, it was weak when I saw it."

"That's true, to be honest, it can't be helped that they see [Chae Yeon's dance] like that if you think about their perspectives."

"Idols and dancers' personalities are so different."

"They're right. Although Chae Yeon is considered really good among idols, the difference in skill is very visible when she's among professional choreographers."

"I agree with them. But still, I feel like she can learn a lot by coming out on this program."

"It's different between idols who dance well versus choreographers who dance well. Skills don't suddenly improve even if they try to portray Chae Yeon as the 'character of improvement' on the show."

"I didn't know the gap in skills would be this big. To be honest, I was kind of shocked."