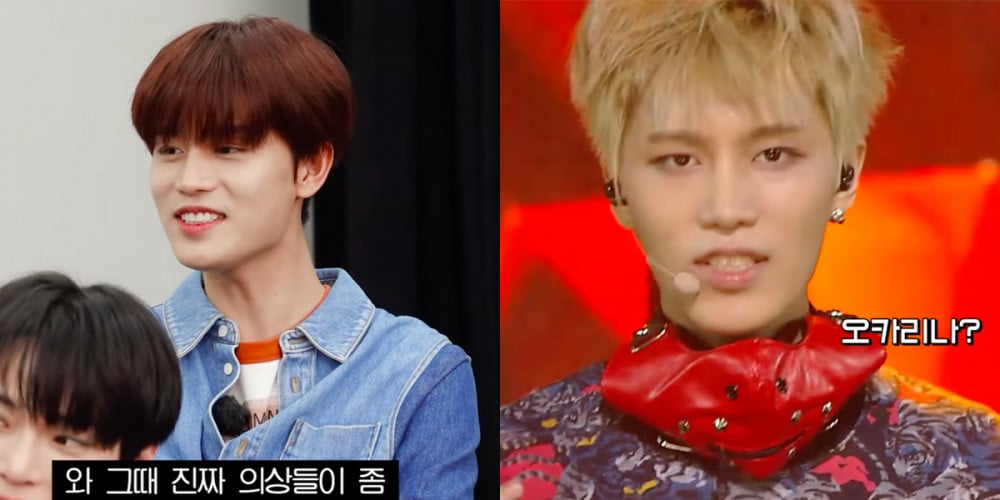 NCT 127 made a guest appearance on the September 23 broadcast of 'MMTG - Civilization Express', looking back on some of the best calorie-burning songs released throughout their careers!
On this day, MC Jaejae named NCT 127's debut title track "Fire Truck" as the second best song to burn calories with. When asked what he was wearing around his neck during one of his "Fire Truck" performances, member Taeil confessed, "The outfits we wore back then were so..." Doyoung filled in here with, "The outfits were very NEO."
Leader Taeyong then shared, "There was a time back then when Mark, who normally would never say something like this, came to me with such a downcast expression and said, 'Hyung... I don't have any confidence at all...'. Hearing him say that made me so sad, so I tried to go and ask the stylists separately, asking them if we had to keep wearing these types of clothes."
Admitting to this, Mark added on, "Every day was a test. It was like, 'I need to endure it again today. You can get through it today too, me!'"
Haechan also revealed, "It's not that bad when we're on stage. But looking like that in the broadcasting station building halls..."
What did you think of NCT 127's "Fire Truck" era stage outfits? Make sure to check out both episodes of this week's 'MMTG - Civilization Express' with NCT 127, below!