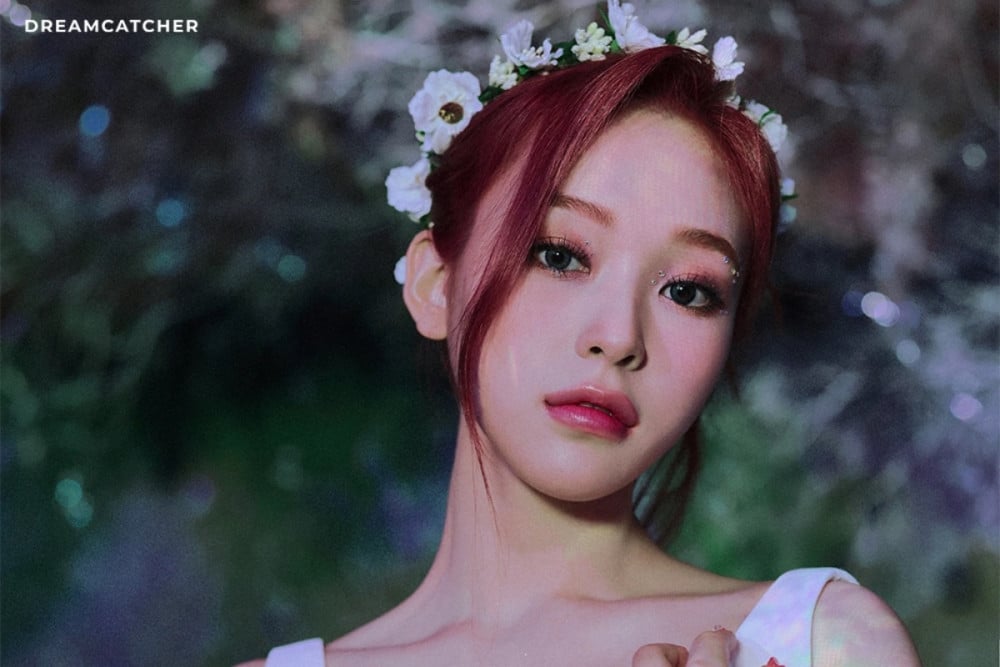 On September 19, girl group Dreamcatcher's agency Dreamcatcher Company released a statement announcing Gahyeon's COVID-19 test results. The said member has been tested positive for COVID-19, and fellow Dreamcatcher members and staff members have also taken the PCR test and are awaiting for the results.
Their statement is as follows:
"Hello, we're Dreamcatcher Company.
Our artist Dreamcatcher Gahyeon was confirmed to have tested positive for COVID-19 today (September 19).
While closely monitoring the health status of Dreamcatcher members, Gahyeon felt an abnormality in her health yesterday, and took a PCR test immediately. It is currently confirmed that she has caught COVID-19.
Other members and all staff are also taking PCR tests and are waiting for the results. As of now, Dreamcatcher will stop all schedules and start self-isolation immediately.
We would like to apologize to the fans and officials who were looking forward to Dreamcatcher's KCON:TACT HI 5 stage today.
We will prioritize the health and safety of artists and staff, and cooperate with the quarantine authorities' requests and guidelines.
Thank you."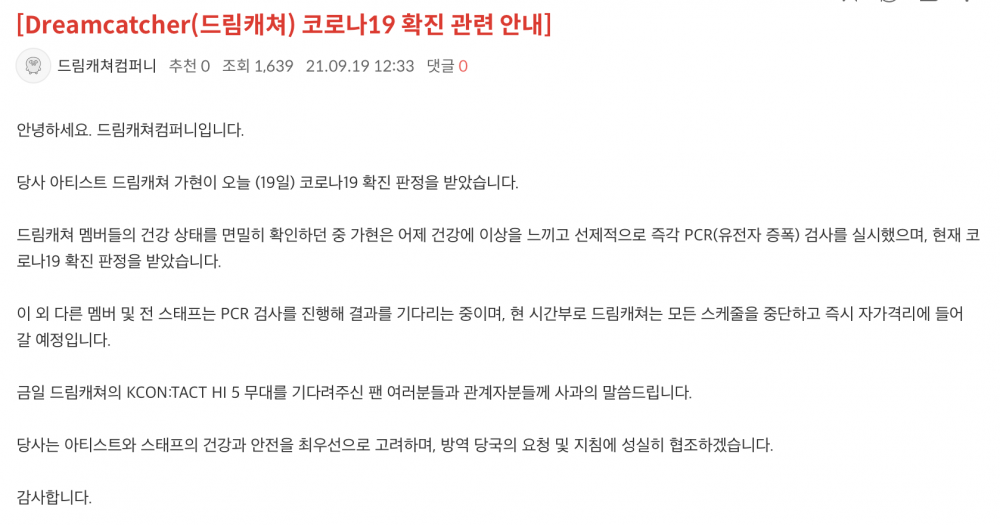 Wishing Gahyeon a speedy recovery.