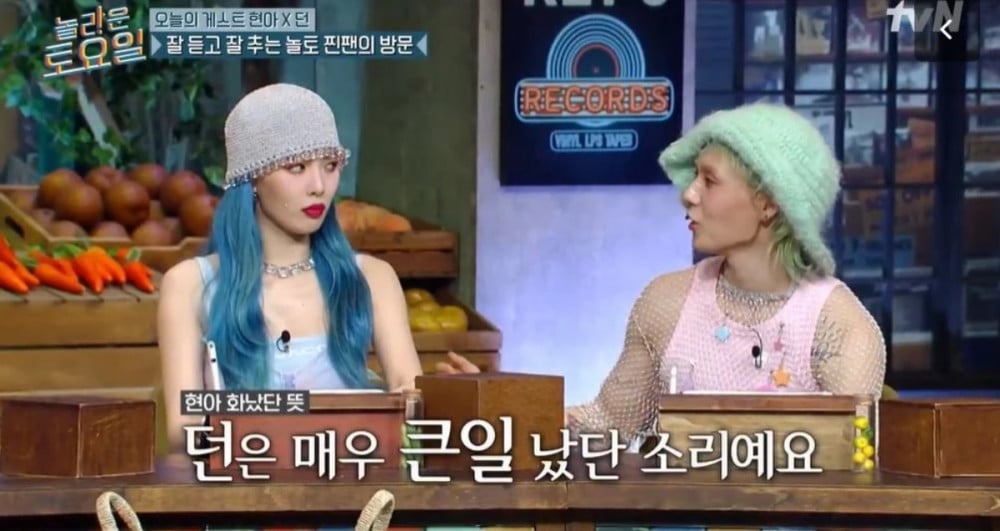 Singer couple HyunA and Dawn recently appeared on the September 18 episode of tvN's Amazing Sunday. On this episode of Amazing Sunday, they talked about their recent comeback, as well as bits and pieces of their couple life.
Dawn revealed that he has really good hearing, "I have better hearing than dogs. Usually dogs react first when they hear a sound outside, but I go outside before the dog does."
He then revealed the biggest problem his hearing has brought by, "The words I am most afraid of hearing is 'Hyo Jung-ah' (Dawn's real name). It is scary when Hyuna calls my real name."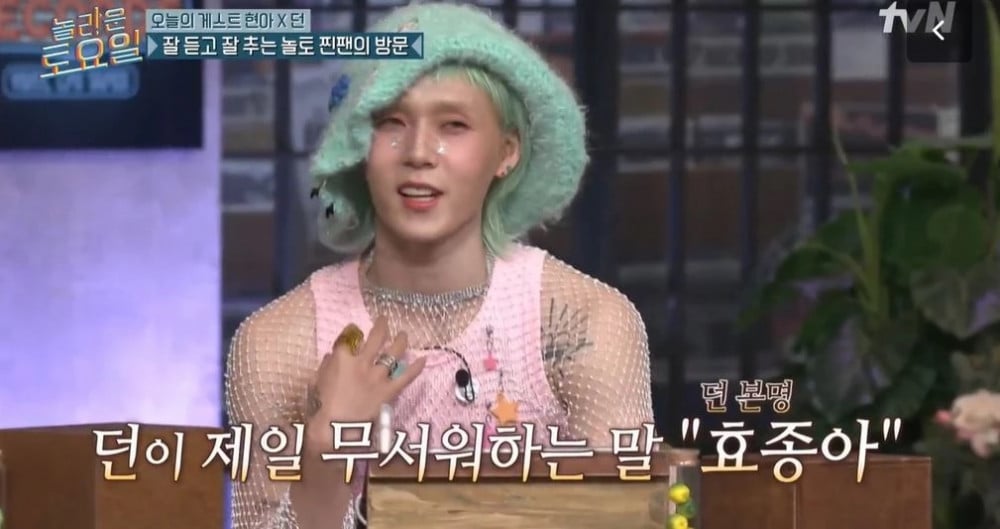 Upon hearing this, Hyuna makes a sulky expression and hit Dawn's arms lightly jokingly.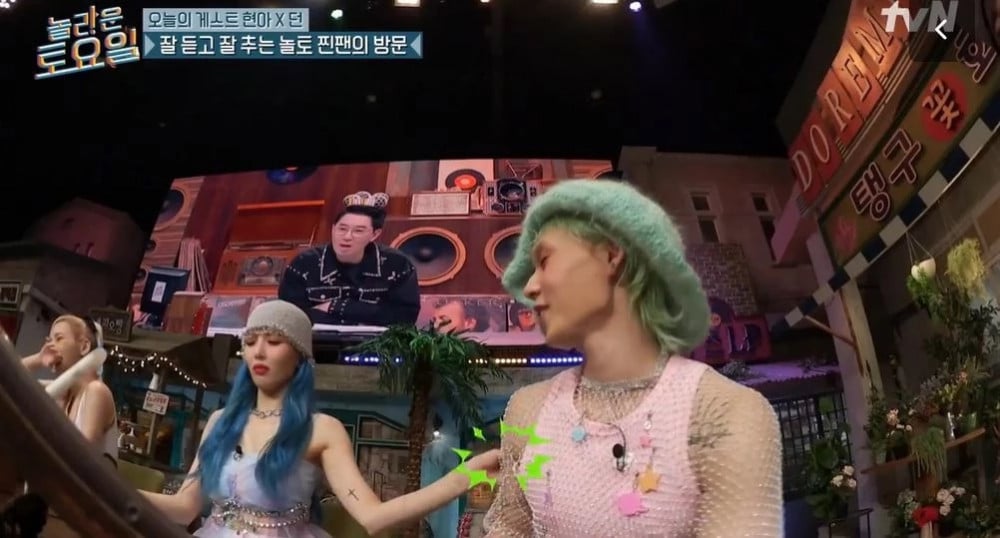 Netizens has commented on this with various opinions such as, "Such a cute couple," "They match each other well," "It sounds like they're having fun."
Meanwhile, Hyuna and Dawn recently released an EP '1+1=1', check out their title track 'PING PONG' below!