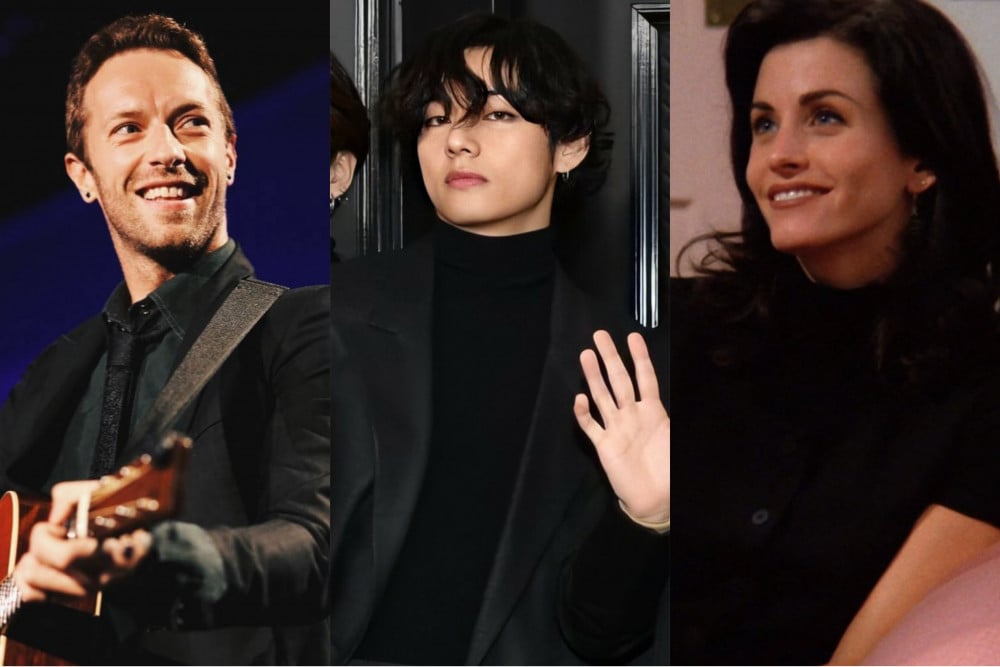 What's more satisfying than you getting to collaborate with an artist you admire? The said artist becoming a bigger fan of yours definitely takes the cake! BTS V is currently living his dream as not only did he get to collaborate with his favorite artist, but what's even more exciting is Chris Martin of Coldplay constantly gushing about V's vocals and praising them!
Coldplay tweeted a behind-the-scenes clip, in which, Chris was seen struggling to sing the Korean part, which V sang quite effortlessly. He was so impressed with the initial recording that he strongly insisted that V sings that solo part. V's vocals in the final song made fans exclaim with joy, and the part received special attention from Chris during his recent concerts as well!
Legendary Actress Courtney Cox, who played the role of 'Monica' in 'Friends,' liked Coldplay's post featuring V.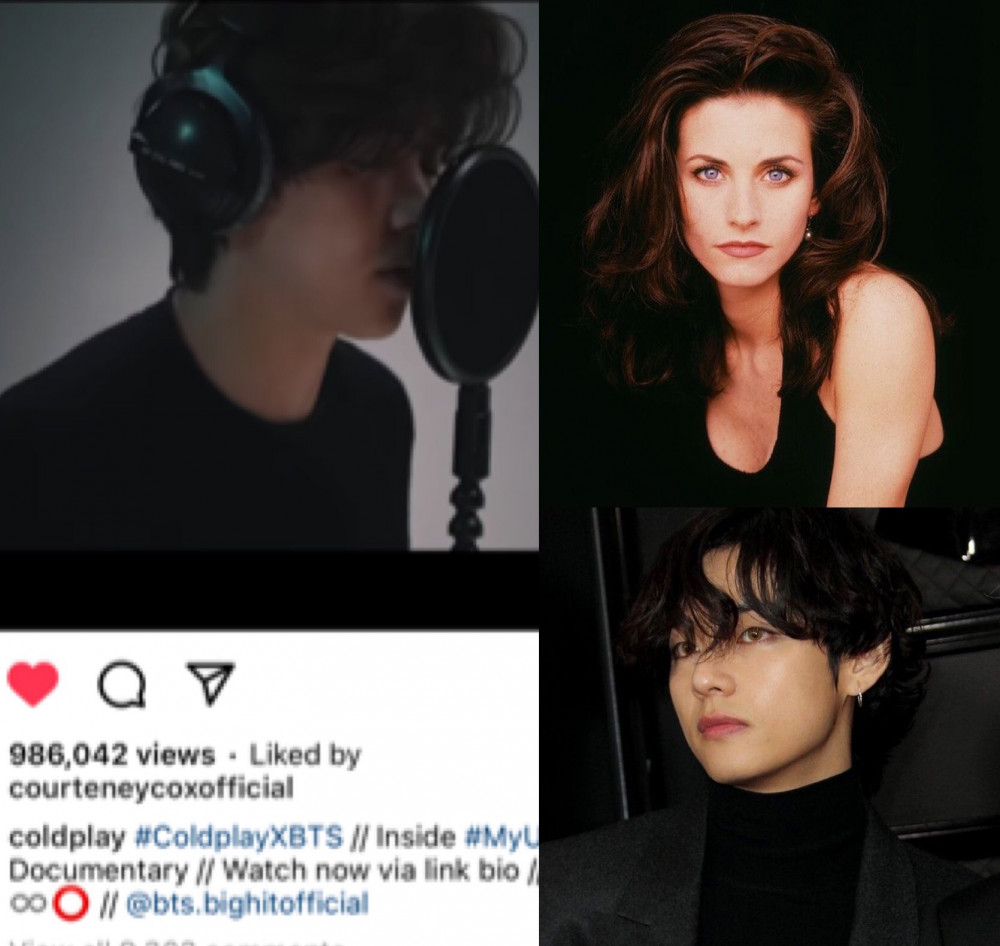 After the release of the song, V's deep vocals became the star of 'My Universe' and were heavily lauded. Even Chris was seen enchanted by V's deeper-than-the-ocean vocals.
Whenever V meets any artist, they become mesmerized by his voice, singing technique, and work ethic. This particular event with Chris reminded fans of when the legendary vocal coach, Iris Stevenson, insisted that V would achieve great things because of his soulful voice.
Despite having limited lines in the song, V has emerged as the highlight of 'My Universe' owing to his galaxial talent.