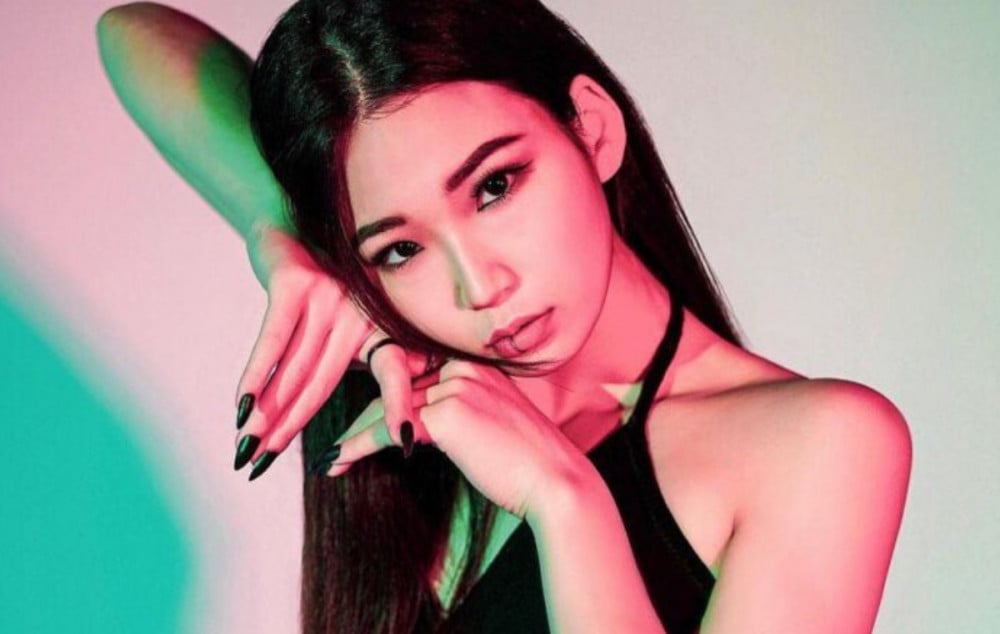 A netizen has come forward to accuse a contestant on Mnet's audition program 'Street Woman Fighter' of school bullying.
On September 3 KST, netizen 'A,' who identified themselves as a former classmate, made a post in online community Nate Pann titled "A friend who tormented me is appearing on 'Street Woman Fighter.'"
While 'A' did not use the contestant's stage name in the contents of their post, both referring to her as 'Jong Hye' and the proof of their identity that they provided – yearbooks from Beolmal Elementary School and Daean Girls' Middle School – pointed to the contestant in question being Hyeily. The PROWDMON dancer attended both of these schools, and her real name is Park Jong Hye.
"That friend tormented me from elementary school through middle school, and I was hurt by their actions," 'A' explained. "They teased me by calling me 'pig' a lot, and they would tell me that I smell bad. I was tormented to the point where even the teacher knew the look in their eye when they would stare at me, how they behaved toward me."
'A' also claimed the bullying happened both in and out of school, sharing that the two also attended the same English and mathematics academy after school. During academy hours as well, the student would tease her by telling her that she smelled.
"The instructor would comfort me by telling me 'It's okay. You smell good.' But I cried so much," they continued.
"The memory I cannot erase the most is when that friend and her social group would call me a lot and ask me why I wasn't picking up to raise my phone bill," they then explained, adding that they eventually brought their phone bill to school and some of her school friends were able to help her through the situation.
"When we started high school, we grew further apart, and as we also switched academies, I forgot about that friend and moved on," 'A' continued. "However, I was really shocked the moment that friend's face was shown on 'Street Woman Fighters.' I confirmed it was that friend by checking her birthday and Instagram account, and after deliberating, I posted this [message]."

The message ended with 'A' speaking to Hyeily directly, writing, "Jong Hye, if you happen to see this, I think you will know who I am. I don't think that the things that hurt me back then will be erased if you say that you say you're sorry. However, I hope that you also feel the same way that I do. I hope you feel how much I cried."
Meanwhile, the post has since been deleted from the site.