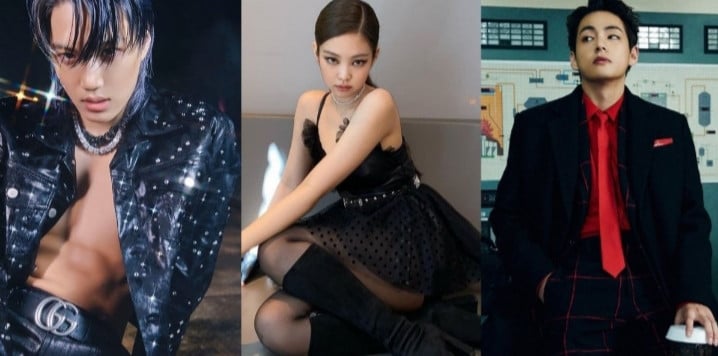 The Philippine Star, an English-language print and digital newspaper in the Philippines, made a list of "8 fashion forward kpop start we want to see at the Met Gala."

Here are the 8 K-pop stars listed that we would love to see next year at the Met Gala!
SHINee's Key
Key is known among fans for his hard-hitting and in-your-face sense of style. Whether it's rocking an over-the-top monochromatic outfit or sporting blood-like makeup, we're sure that he will always look fashion-forward.
EXO's Kai
Kai is more than just his handsome face and statuesque figure, he also has a luxurious sense of style. This K-pop star knows how to combine high-end brands with clean-cut outfits. He also loves to play around with prints, textures, fabric, and accessories. Does anyone remember his crop tops? Iconic.
BLACKPINK's Jennie
When you think about fashionable K-pop stars, Jennie will always be on the list. This beautiful lady has always been open about her love for fashion in many moments. She even tried her hand as a fashion editor in Vogue Korea.
BTS's V
V is considered as one of the biggest style icons in K-pop since he makes the world his runway. He's a huge fan of abstract prints, flamboyant textures, and layering unique pieces together.
HyunA
HyunA has always been known for her explosive stage presence and unique sense of style. This sexy soloist has always been up-to-date with trends in social media or in fashion.
SEVENTEEN's The8
Streetwear, loud colors, matching coordinates, hats, loud prints—SEVENTEEN's The8 can wear them all. This K-pop star is known among fans to experiment with his outfits and even with makeup.
Sunmi
A fashionable woman on stage, photoshoots, or during her free time—that's how Sunmi is. This beautiful lady is known for her feminine and girly outfits, with a touch of glam.
Big Bang's G-Dragon
Love him or hate him, G-Dragon will always be one of the pioneer fashion icons in the industry. This star paved the way for K-pop stars to have fun with colors, accessories, layering, or anything related to fashion.