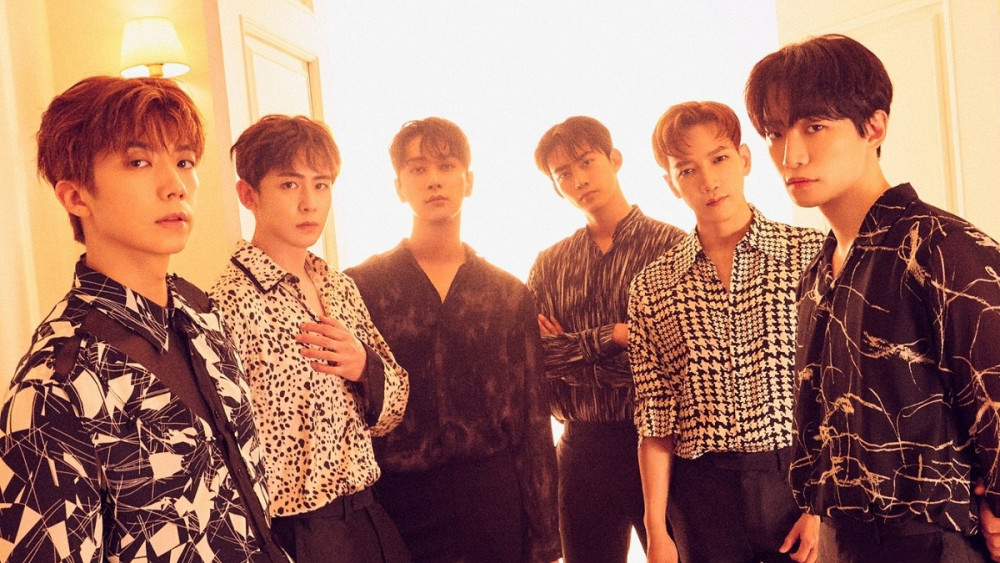 2PM will release their new Japanese mini-album 'WITH ME AGAIN' later today, September 29 KST.

Back in October of 2016, 2PM held their last Japanese concert in the Tokyo Dome, in front of an audience of 100,000 fans. Here, they made a promise to their Japanese fans, telling them, "We will come back". After five long years, during which all of the 2PM members completed their mandatory military service, 2PM have returned as a full group to keep their promise.
2PM, now celebrating their 10th anniversary since their Japan debut, have prepared their upcoming Japanese mini-album with a sincere heart for the fans who have waited a long time for their return. Beginning with the release of their Japanese album's title track "With Me Again" music video back on September 8, 2PM will be including the Japanese version of "Make It" from their 7th full album 'MUST', as well as "By My Side", "URAHARA", and more. Their title track "With Me Again" was written and composed by 2PM member Jun.K, raising anticipation for 2PM's new charms to be unveiled with its release. The use of whistling and powerful sounds are the key features of the title track "With Me Again", and the romantic lyrics tell a story of an individual who wants to find love again for those who have lost love.

2PM's new Japanese mini-album 'WITH ME AGAIN' will be officially released through various music platforms on September 29 at 6PM KST.