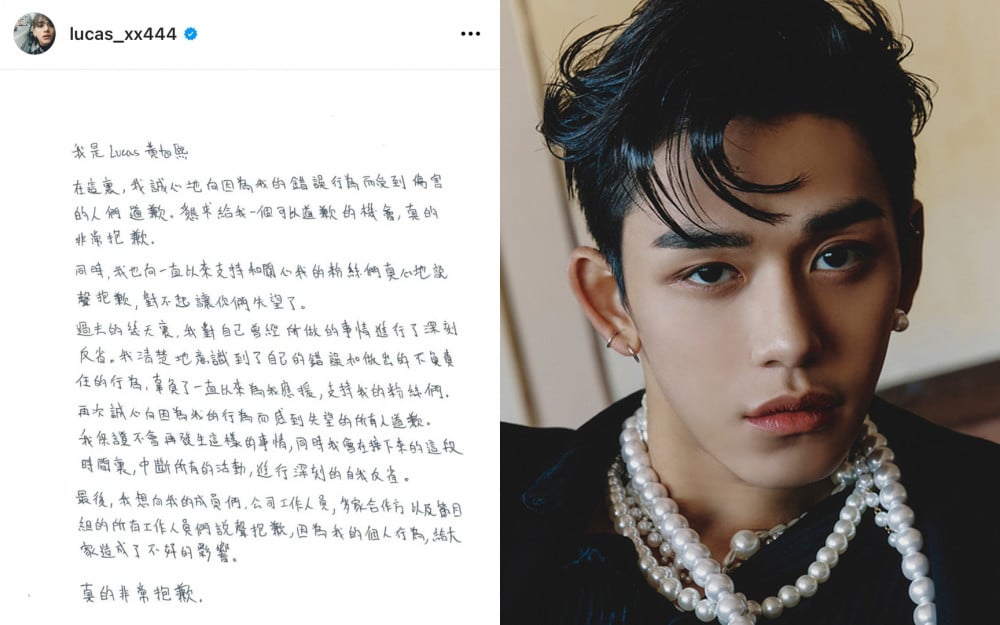 There has been another stir in the entertainment industry as WayV's Lucas has been embroiled in a gaslighting and cheating scandal. Just a few days ago, a controversy arose involving the WayV member as a netizen alleging to be Lucas's ex-girlfriend claimed that he had gaslit her, leeched off her money, and cheated on her.
With the netizen continuing to expose Lucas's actions, the idol group member posted a handwritten apology letter on August 26 KST. He wrote, "I sincerely apologize to those hurt by my wrongdoings. If given the opportunity, I would like to apologize personally. I also sincerely apologize to the fans, who have been giving me a lot of love and support, because of this incident. When looking at the situation over the past few days, I looked back on my past actions and truly reflected on myself. Looking back on my past behavior, it was definitely wrong, and I was irresponsibly throwing away the support fans have given me for a long time. Once again, I would like to say sorry to everyone who feels disappointed in my actions. In order for this to not happen again, I will suspend all planned activities to have time to reflect."
In addition, SM Entertainment also announced that the company will be suspending all of Lucas's activities and apologized for the disappointment caused by Lucas's private life issues.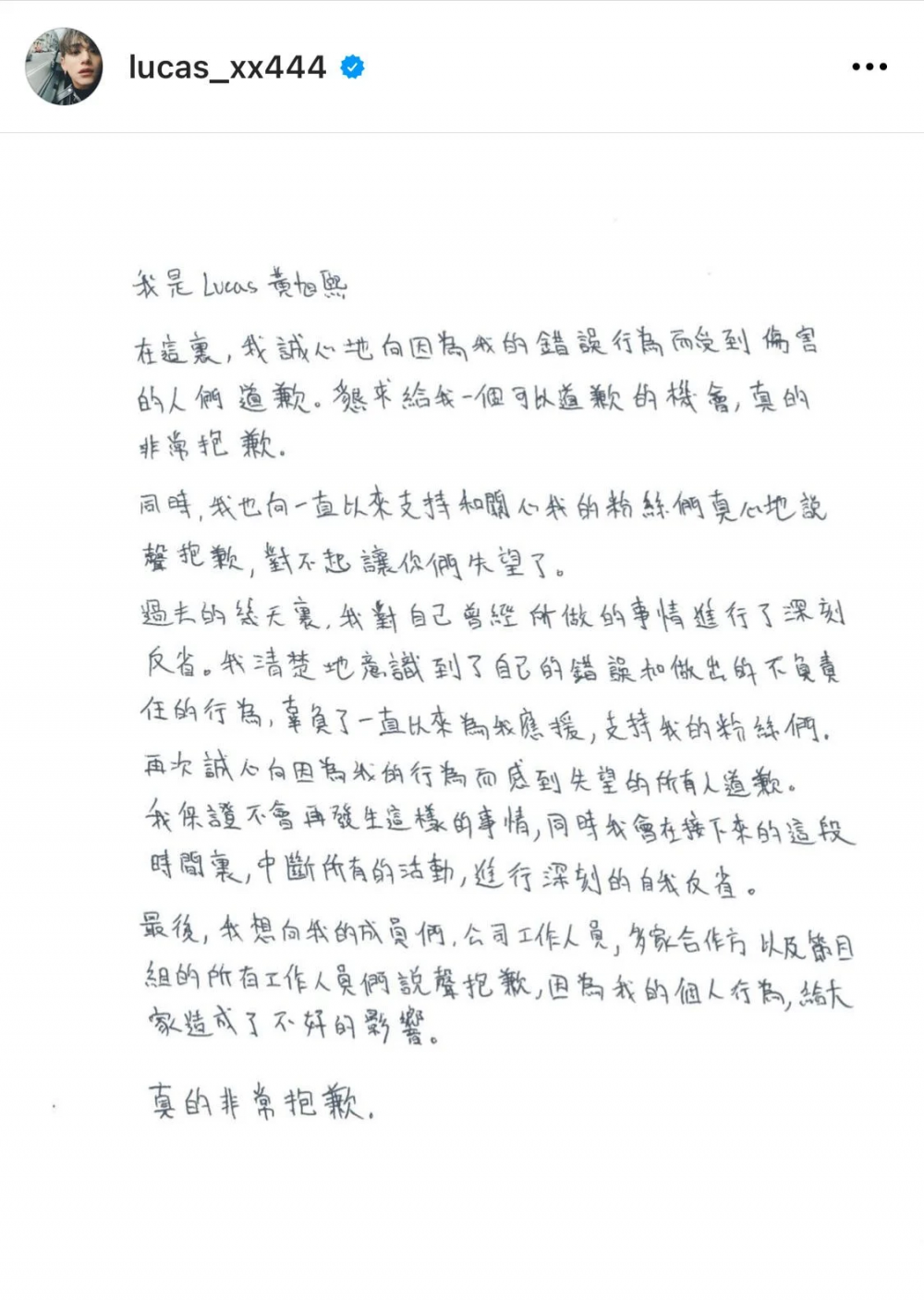 Nevertheless, there are many Korean netizens who are upset and disappointed in the idol group member's actions. Many Korean netizens gathered to an online community to express their anger and disappointment as they commented, "lol, I can't believe he wrote the handwritten letter only in Chinese," "He doesn't seem to care about the Korean fans," "He needs to leave the group," "I have nothing to say. This is ridiculous," "Lucas, bye," "He needs to leave the K-pop industry," "He promoted in Korea, he should have written at least one sentence in Korean," "Why is he in Korea?" "Does he not speak Korean?" "Wow, so all the allegations were true?" "Korean plz," and "So he's leaving the group?"