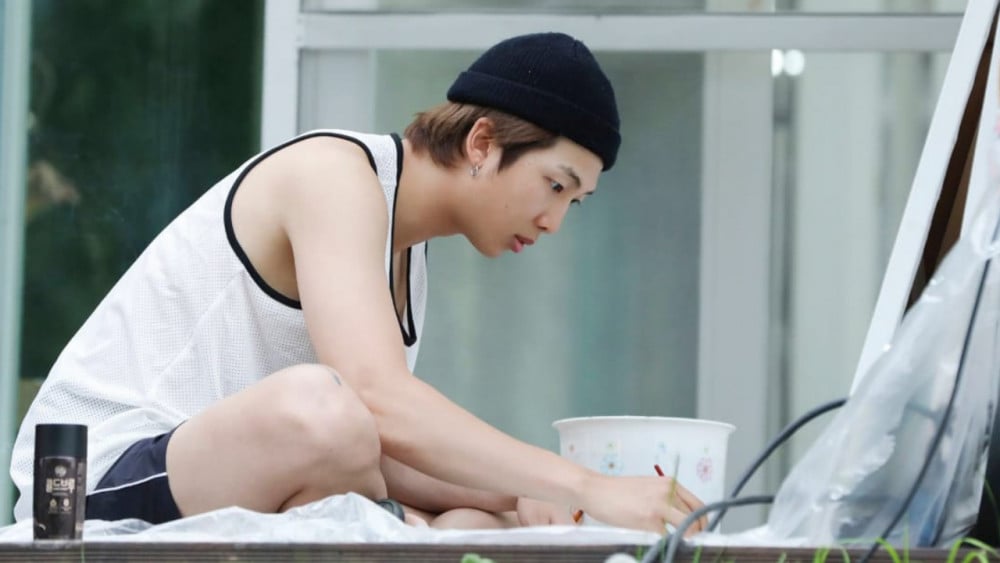 An important part of the Korean entertainment culture is variety shows. With the popularity of K-Pop and K-Dramas, variety shows have also enjoyed global success, with fans from all over the world tuning in through OTT platforms. Out of all the beloved formats of variety shows, reality shows that give fans a glimpse into the real personalities and ordinary lives of their favorite extraordinary idols have emerged as the most popular.
Here are 5 variety shows featuring K-Pop groups that you need to watch now!


'BTS In The SOOP'
BTS' healing reality show 'BTS In The SOOP' was revolutionary, to say the least. It was refreshing and meditative to see the members, who spend hours on end working, practicing, making art, and giving it their all, do nothing for a change. 'BTS In The SOOP' normalized having a show where there are absolutely no directorial influences and complete freedom, which is exactly why it is both important and fun. If you've already watched 'BTS In The SOOP', stay tuned for the SEVENTEEN edition of the same.
'GOING SEVENTEEN'
Watch the SEVENTEEN members unleash chaos as they play to win in this thrilling yet hilarious variety show that will leave you rolling in laughter without a break. Unlike 'BTS In The Soop', there are clear instructions and rules for almost all of the games that the members play, but SEVENTEEN has little to no regard for them nonetheless, which is what makes the show the masterpiece that it is.
'Loading One More Chan X'
The K-Pop fandom collectively celebrated with the announcement of the formation of OMEGA X, the supergroup we both deserved and needed. 'Loading One More Chan X' follows the pre-debut days of the OMEGA X members, the creative processes behind their first mini-album 'VAMOS,' the emotional import of their debut, fans' support, and more. Get ready for laughter and tears because this show is a rollercoaster ride of emotions.
EXO's Ladder
EXO's iconic travel reality show takes viewers on a virtual vacation with the EXO members, except with a twist. At every turn, the members have to make decisions via the ladder game. Not only does this create some challenging situations, but more importantly, it makes the show supremely entertaining as the members navigate tricky and sometimes downright unbelievable penalties for losing the game. Even if you're not an EXO-L yet, this show will make you one.
MONSTA X-Ray
The MONSTA X members take on several special missions and challenges and, through it all, make viewers fall in love with them even more. From working with children at daycare to animals at a zoo, roleplay, and parody, 'MONSTA X-Ray' has it all. If you're a new Monbebe, this show will be your holy grail, and you'll be quoting it for the rest of your Monbebe life. After all, nothing beats Queen Dior and her gorgeous smize.