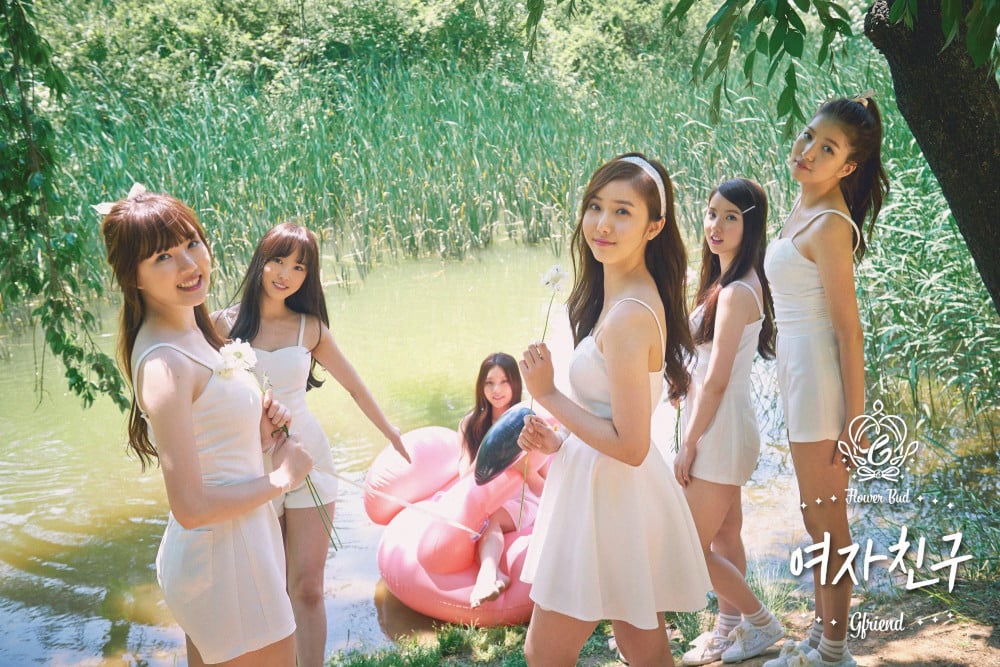 We are back with week 2 of the underdog's story. As mentioned in last week's article, it has become more common for previously released songs to climb back up the charts. After visiting EXID, Crayon Pop, Yoon Jong Shin, Brave Girls, BLOO, Momoland, and IU last week, check out this week's list that has climbed up the charts!


1) SG Wannabe - Timeless
SG Wannabe got Yoo Jaesuk's one pick when his program "How Do You Play" featured an SG Wannabe-inspired MSG Wannabe project debuted. After the premiere on MBC, the nostalgic Koreans swarmed and listened to these old gems, and many of SG Wannabe songs were able to climb up the charts. Timeless wasn't the only song that climbed up the charts, as many other bops entered into the charts, and is still strong in the charts today!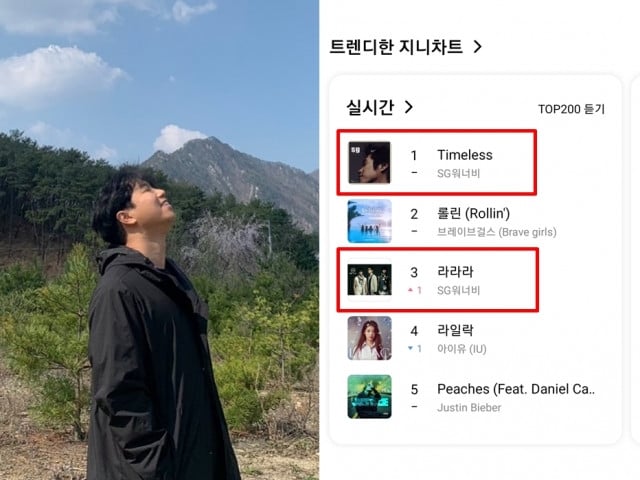 They even got invited to perform on How Do You Play?, which sparked up even more interest.
2) Laboum - Journey to Atlantis
Similar to SG Wannabe, Laboum was lucky enough to get Yoo Jaesuk's pick as well, as the project group MSG Wannabe covered Laboum's song from 2016. Journey to Atlantis was released five years ago, and while many fans of the song were hopeful of a reverse run on the charts, it never actually happened. The song would always appear in playlists of songs that need to have a reverse run, and Laboum was able to finally score in their first chart-in of the song after Yoo Jaesuk selected this song as a cover song. Thank you, Mr. Yoo Yaho! Check out Laboum x SG Wannabe's collaboration below!
3) G-Friend - Me Gustas Tu
G-Friend was already receiving attention for their detailed dances and next-door-neighbor-girl concept. While people say that Me Gustas Tu was not their biggest hit song, it definitely played the role of telling the world about themselves. The challenging choreography, high notes, and addictive melody played a trifecta role in putting G-Friend into the charts. They were able to perform pretty well, but the song began going even higher after its release after G-Friend showcased a stunning performance in the rain, demonstrating absolute professionalism despite the poor conditions. Check out the legendary video below.
4) Rain - GANG
Originally released in 2017, the public absolutely did not enjoy the song when it first came out, claiming it was too cheesy and overboard. A few years later, the magical YouTube algorithm starts attacking listeners, and the public began to reconsider this song. Especially with Rain's infatuating image, people were impressed at his passion and love for his occupation -- not to point out the extremely crazy choreography. Rain eventually received a lot of love for his song, and it became a funny topic to always bring up on television.
5) Lovelyz - Ah-Choo

While this song didn't experience the craziest boost, Lovelyz still had a boost in the charts after the group appeared on My Little Television in November 2015. October, the initial release month, was a little shaky for these ladies, but they were able to stay at the top of the charts until early 2016. I mean, it is a GREAT bop to jam out to!
6) 2PM - My House
The 2015-released track shined its light belatedly when a fan cam of Junho and other members dancing to the song became viral. Fans couldn't resist 2PM's seductive performance, and the song was able to garner enough attention to appear on JaeJae's YouTube show, MMTG! Check it out below!
7) Brave Girls - We Ride
Last but not least, we can't forget the miraculous Brave Girls, who were able to see the light in not only Rollin', but another single, "We Ride." We Ride was released last year, and it could have been Brave Girls' last promotional track before the Rollin' reverse run began. "We Ride" is a city-pop genre song perfect for a night-time drive or to jam out to in general!
That was your compiled list of the underdogs! Some of these groups, we would have never expected them to be at the spot they are now. All we can say is, all these peak positions were well deserved. Congrats to all these groups, and we hope that they can continue their legacy in the K-pop world. Which one was your favorite? Is there a song we missed? Let us know in the comments below!