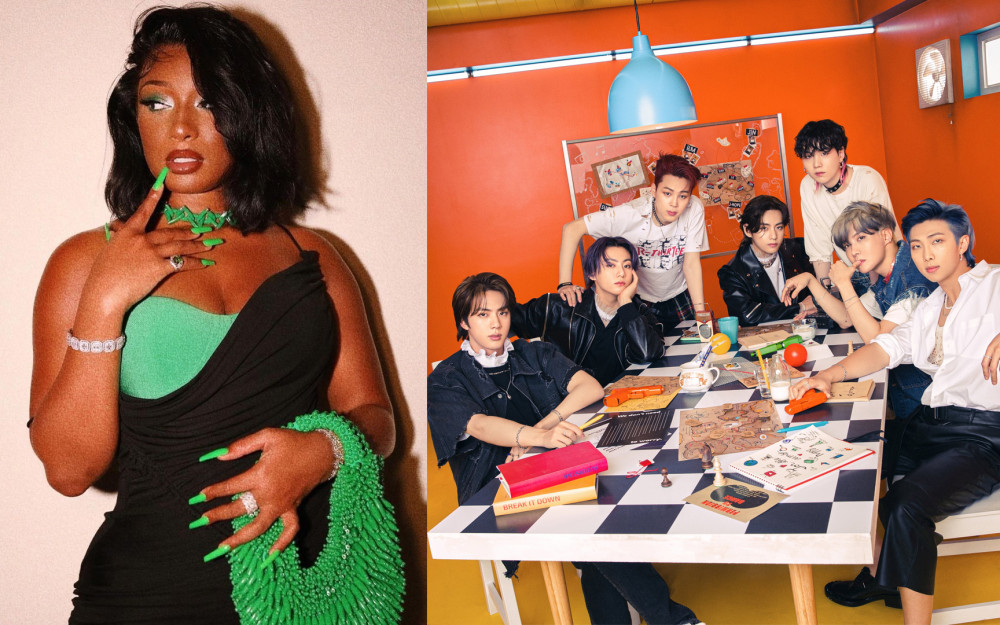 Three days ago, there were reports that Megan Thee Stallion was having issues with her agency in regards to releasing a remix of "Butter" with BTS.

Earlier in the week, Megan Thee Stallion, claimed that her label, 1501 Certified Entertainment, was preventing her from releasing a new song with BTS. Soon after, there was news that the court ruled in favor of Megan Thee Stallion, and she is clear to release her remix of 'Butter' with BTS.
Just as the artist foretold that she will be releasing her remix with BTS, the "Butter" remix was released on August 27 by HYBE Labels.
As soon as the song was released, Korean netizens took to the web to express how happy they were to hear the remix and shared their excitement on various social media platforms and online communities. Many netizens are loving the intro part as they are saying Megan Thee Stallion's voice suits the song perfectly.
Netizens commented, "This song is so crazy, her voice matches so well with the song," "I love the rap part," "I think the song matches Megan Thee Stallion very well," "Their voices match so well too," "When I first heard that they were going to collaborate, I thought it would not be good but when I heard this song, it's really amazing. It's better than I thought" "I was surprised because it's so much better than what I expected," "This is very refreshing actually," and "I loved the original song and I love this one."