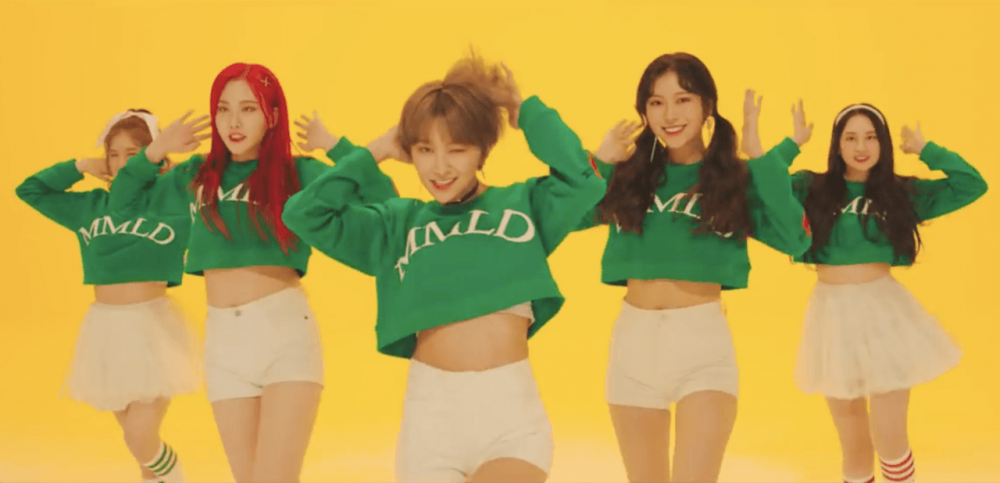 It seems to be the trend in the Korean music world that old songs are finding their way back into the charts. It has now become almost a culture now, and many say that this is due to the nostalgia that people are experiencing in their daily lives. Especially with the COVID-19 pandemic, people are reminiscing of the times when they COULD play around freely. Also, undiscovered songs are becoming popular day by day.
Check out this list of songs that definitely got the spotlight a little later than its initial release.
1) EXID - Up & Down
Everyone can agree that EXID is one of the pioneers of climbing back up the charts. When the group was on the verge of disbandment after their release of the potential last single "Up & Down," Hani's Fancam exploded on YouTube, and well, it was only the beginning for these ladies.

2) Crayon Pop - Bar Bar Bar
Before the pioneers EXID, there was ANOTHER girl group that climbed back up the charts. We can call them pre-pioneers, as they released the song without charting in at all. After about a month, the song began getting attention for its uniqueness and addictive melody, and they slowly began climbing up the charts. The group was able to reach #1 and enjoyed success for a short while.

3) Yoon Jong Shin - Like It
Believe it or not, this bop of Yoon Jong Shin did not perform so well in its initial release. It took a good two months for the public to notice how great of a song this is, and well, he was able to eventually earn his #1 spot!

4) Brave Girls - Rollin'
We can't forget 2021's spotlight of the year! Brave Girls were active in the K-pop industry for TEN years, and this member line-up has been active since 2016. Brave Brothers produced some HOT music for the girls, but they just never got the attention they deserved. On the verge of disbandment, Brave Girls' fancams of military performances begin getting attention, and the army soldiers' reactions became so viral in Korea that it became a meme. Not only that, the song is super catchy. No wonder it was able to climb up so quickly!
5) BLOO - Downtown Baby
This hidden gem was able to climb up the charts last year after a WHOPPING 2017 release, thanks to Lee Hyori, the legend herself. She sang this song during the SSAK3 segment on Yoo Jae Suk's How Do You Play? and the song began garnering immediate attention, climbing up to peak positions in multiple charts. BLOO thanks Lee Hyori for promoting his song, and she kindly responded, saying, "A good song is just receiving the attention it deserves." Check out Lee Hyori's cover here below!

6) Momoland - Bboom Bboom
Categorized similarly to Crayon Pop, Momoland really hit it big with their catchy hit "Bboom Bboom." Momoland was also extremely outgoing, so that provided an opportunity for more television presence. Bboom Bboom performed extremely well, and this was able to set a unique concept for the group.
7) IU - Hold My Hand
Another classic, IU's "Hold my Hand," has received quite some attention after her 2019 Blueming Concert video of her singing the song live was released on YouTube. The song itself is already a bop, but what was different was her live vocals. It was extremely stable, refreshing, clean, and just AMAZING. The song, paired with everyone's nostalgic feels, has made it chart TOP10 in multiple charts. I mean, listen to that, isn't it such ear candy?!

This is only the beginning, as we continue next week to part 2 of "Songs that Shined Its Light Later." It truly is interesting to see how charts work and how songs re-receive attention. Was there a song that you wanted to see? Stay tuned for the next article if your song will make that list!