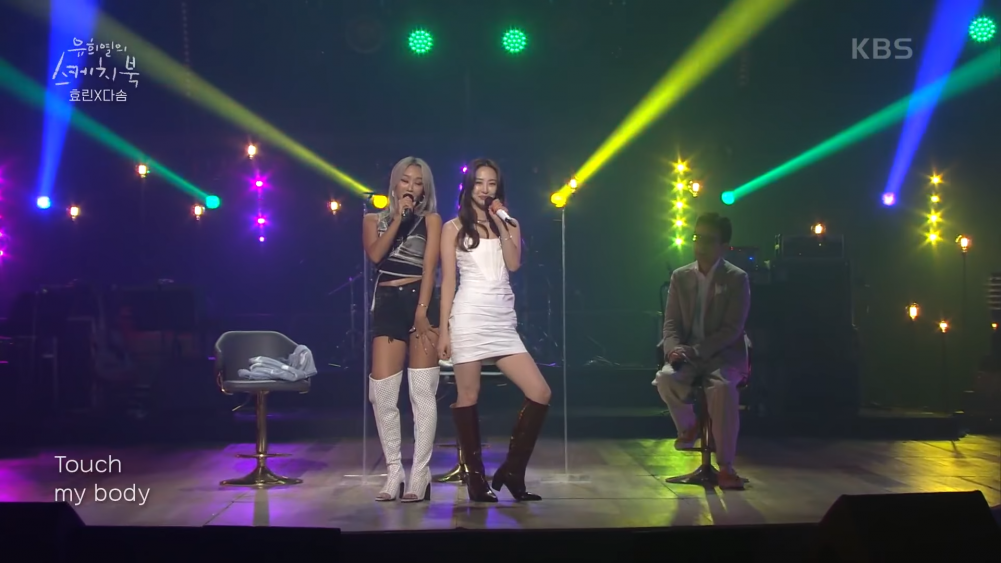 Dasom and Hyolyn from SISTAR joined together to regain the titles as summer queens.
Earlier this month, the two girl group members joined together to release a summer single, 'Summer or Summer.' They released the MV filled with the summer vibe with the blue ocean and white seashore, perfect for the season.
On August 27, they appeared as special guests on 'Yoo Hee Yeol's Sketchbook' to share a bit about their new song and also sing some of SISTAR's hit songs. Although the show was filmed without an audience, SISTAR filled the stage with their summery energy. They sang "Shake It" and "Touch My Body," the two songs that perfectly represent the summer vibes.
Although the two members sang only a short version of the two songs, they still showed their unchanging skills and brought back the unique SISTAR summer vibes to the show. Their performance was so perfect despite being on stage together for the first time in a while.
SISTAR was the leading girl group representing summer and gained the title of 'Summer Queens' with multiple summer hits. However, the group stopped their activities with their last song, 'LONELY,' released in May of 2017. Nevertheless, many fans still listen to SISTAR's summer song when the weather starts to get warm and the summer season comes around.