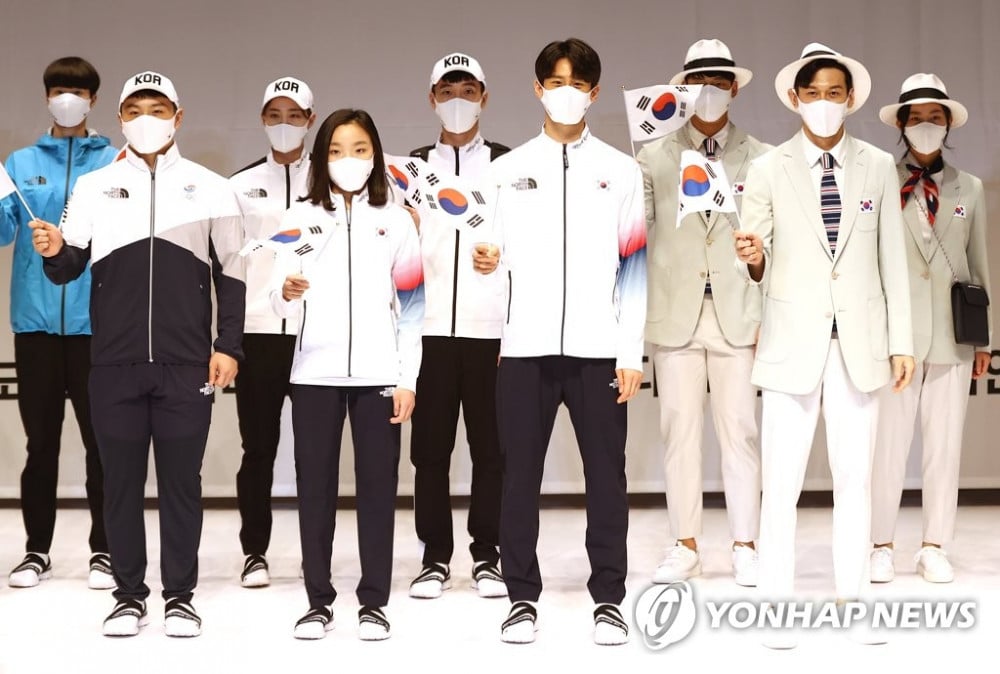 What a wrap in the 2020 Tokyo Summer Olympics! Players have returned back to the motherland, and things are returning back to normal. After four years plus the unusual year of preparing, the players can finally enjoy that time of rest they well deserve.
South Korea placed 16th in this year's Summer Olympics, making them edge out of the TOP 10 for the first time since 2000 and can be considered the worst performance since 1976 ranking-wise. There were many challenges and obstacles in this Olympics, especially with a global pandemic. Korea has done a phenomenal job in the Olympics since 1976, always placing in the top 20.
Let's check out South Korea's TOP 5 best performances at the Summer Olympics!
#5: 2016 Rio de Janeiro Olympics (8th Place)
9 Gold
3 Silver
9 Bronze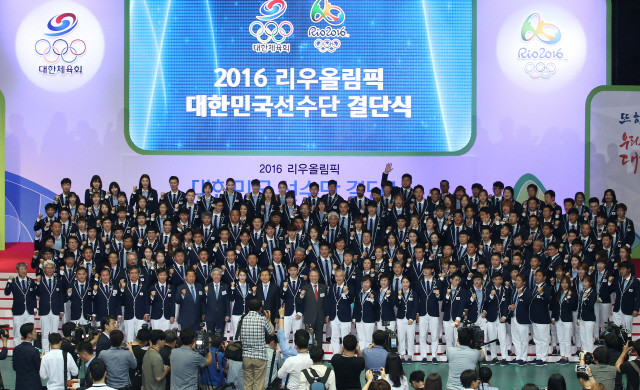 Many Koreans claim the 2016 Rio Olympics quite disappointing, mainly because they did not do as well as the previous Olympics; however, Korea was still able to claim many gold medals and still place in TOP 10 -- which is a huge accomplishment. The 2016 Olympics had the fewest number of players competing since the 1984 Los Angeles Olympics with 204 players. And most importantly, the Rio Olympics showed potential for young players that could shake the world one day. Check out some of the 2016 Rio de Janeiro Olympics legendary moments by Korea.
Jang Hyejin - Women's Solo Archery Gold Medal
Park In Bi - Women's Golf Gold Medal
Men's Team Archery Gold Medal
Son Yeon Jae's Memorable Ball Routine
#4: 1992 Barcelona Olympics (7th Place)

12 Gold
5 Silver
12 Bronze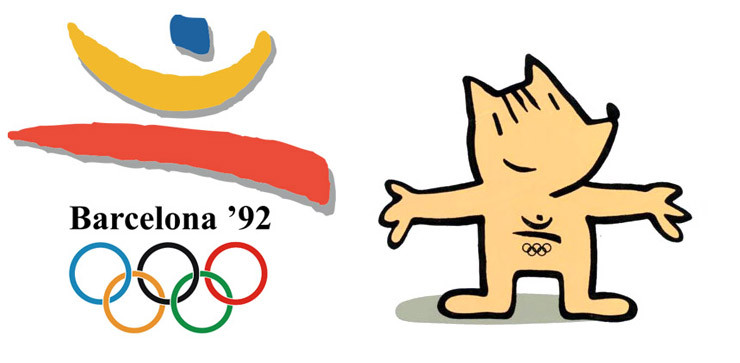 The momentum was strong for the small county preceding the Seoul Olympics in 1988. Korea shook the world once again four years later, placing at an overall 7th place in the gold medal count. This is extremely impressive, as Korea was still an industrializing country. Korea was able to earn the first gold medal (shooting) of the Olympics AND the last medal of the Olympics (marathon), making it quite a memorable Olympic for the Koreans.

Women's Handball Final - South Korea vs. Norway
Women's Weighlifting Kim Mijung
#3: 2008 Beijing Olympics (7th Place)
13 Gold
11 Silver
8 Bronze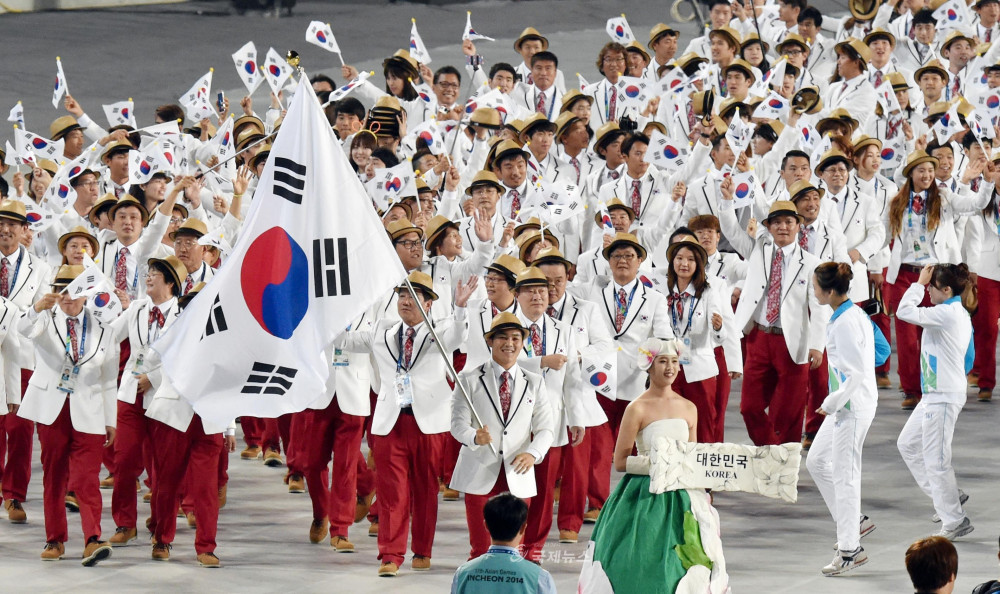 After a semi-disappointing 2004, South Korea proudly took home 13 gold medals in Beijing back in 2008. This was the MOST amount of gold medals earned by the country, beating its previous record of the games at their home ground. This Olympics was notable for swimming superstar Park Tae Hwan and weightlifting warrior Jang Mi Ran. We can't forget about baseball's legendary gold medal performance, which led to the excitement of the 2009 World Baseball Classic. The Beijing Olympics was a breakthrough from the mediocrely performed Sydney & Athens Olympics.
Jang Mi Ran Women's Weightlifting
Park Tae Hwan Men's Swimming 400m Freestyle
South Korea vs. Japan Baseball Semifinals
South Korea vs. Cuba Baseball FINAL ROUND Gold Medal Match


#2: 2012 London Olympics (5th Place)
13 Gold
9 Silver
8 Bronze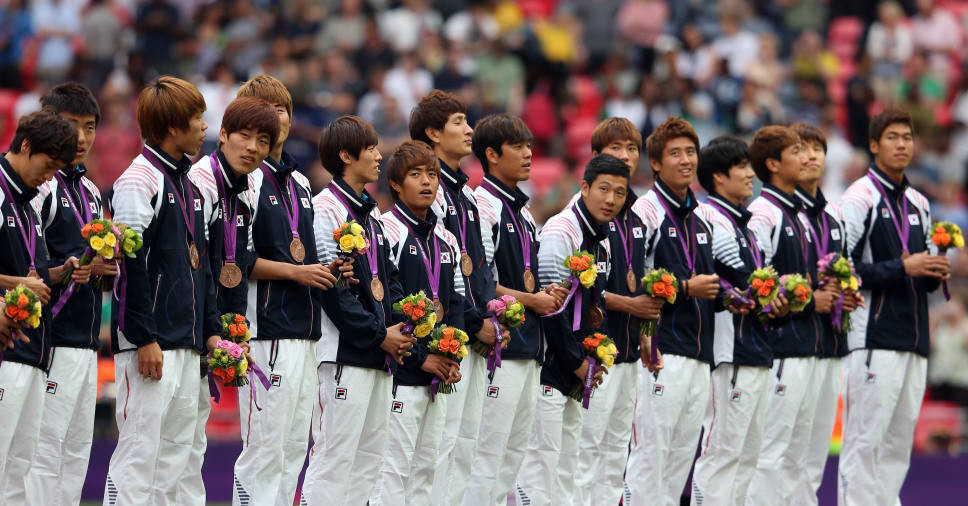 The world thought Korea did its best in 2008. The small warrior country said NO. Four years later, the country struck back even stronger, placing in FIFTH PLACE. This was their best ranking since the 1988 Seoul Olympics and the best performing Olympics, not on home ground. Though they received two fewer silver medals than the previous games, the country was still able to proudly place in fifth. A legendary performance was the gold medal match vs. rival Japan. It was astonishing for Korea to take home the medal, especially in soccer!
Yang Hak Sun Men's Gymnastics Gold Medal
Kim Ji Yeon Women's Fencing Gold Medal
#1: 1988 Seoul Olympics (4th Place)
12 Gold
10 Silver
11 Bronze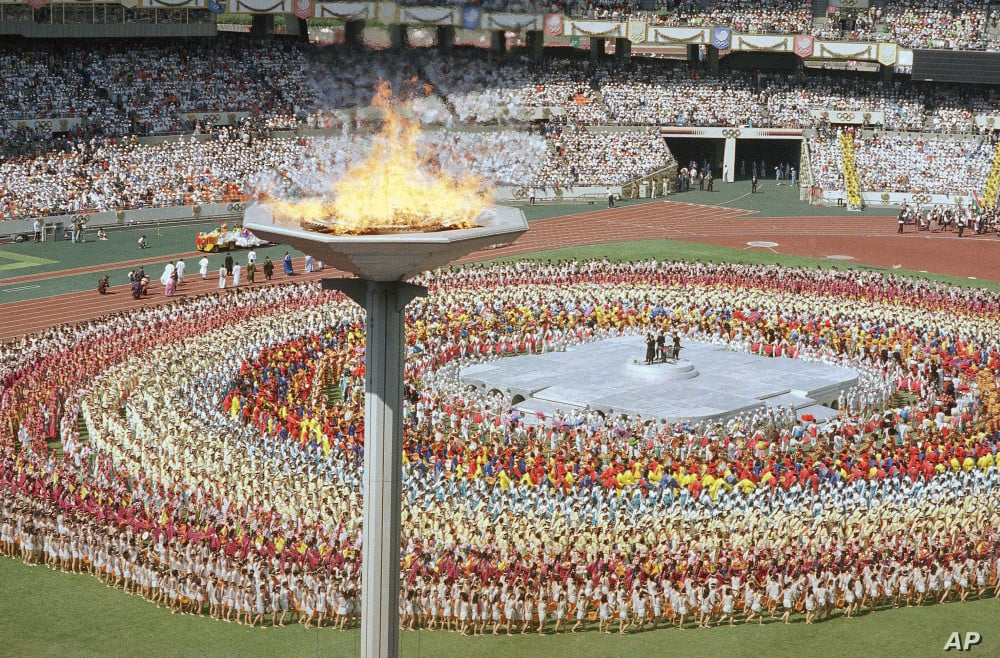 And #1... comes the game played at home ground. This Olympics was able to show the world that Korea isn't a small country anymore. They are now rising dark horses. The 1988 Seoul Olympics was picked very unusually and miraculously, and Seoul was not prepared for a global event like the Olympics. They began rapidly industrializing the country and preparing for the Olympics in the given time to perform a PHENOMENAL Asian Olympics. This Olympics not only showed the world that Korea is a legitimate country, but the players' performance was exceptional too. Coming from a 10th-ranked 1984 Los Angeles Olympics, Korea struck through the sports and secured the fourth place spot with 12 gold, 10 silver, and 11 bronze medals. Check out some of Korea's legendary moments in the remarkable 1988 Seoul Olympics!

Korea didn't rank as high as these games this year in the 2020 Tokyo Olympics, but the good news is that there are only three more years until the 2024 Paris Summer Olympics, and we were able to see some crazy potential this year in the Tokyo Olympics. Nevertheless, I want to thank all the South Korean players of the 2020 Tokyo Olympics for doing their best and showing world-class performance. See you in 2024!