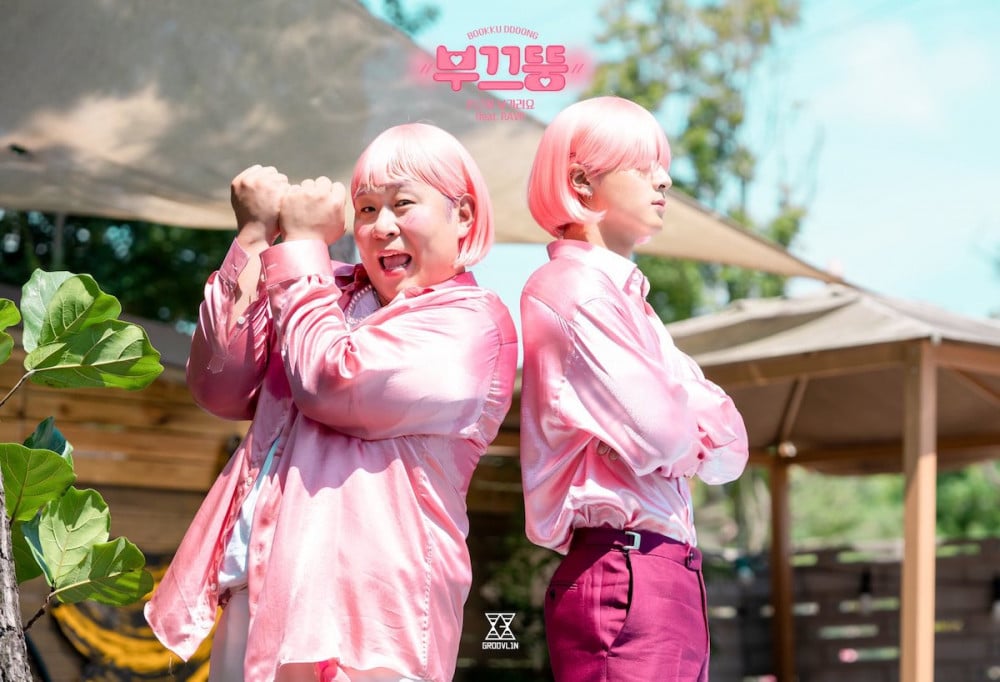 It's a brand new musical duo you never expected to see! VIXX's Ravi and comedian Moon Se Yoon have teamed up as an eye-catching, hot-pink bob-cut duo for their collaboration song, "Unexpectedly Shy"!
More specifically, Ravi's current '1 Night, 2 Days' co-star Moon Se Yoon has decided to enlist the help of his close dongsaeng in order to fulfill his dream of releasing his very own solo song. As a result, the comedian recently became a "trainee" at Ravi's label GROOVL1N under the alter-ego name BOOKKU DDOONG, The two stars are currently capturing BOOKKU DDOONG's journey to becoming a singer through a web reality series.
And now, some of the key details of BOOKKU DDOONG's 1st solo single have finally been revealed! The single "Unexpectedly Shy" is produced, written, and features Ravi, and will bring out BOOKKU DDOONG's cute and shy charms.
Look out for BOOKKU DDOONG's "Unexpectedly Shy" feat. Ravi, set for release on August 22 at 12 PM KST via various music platforms!