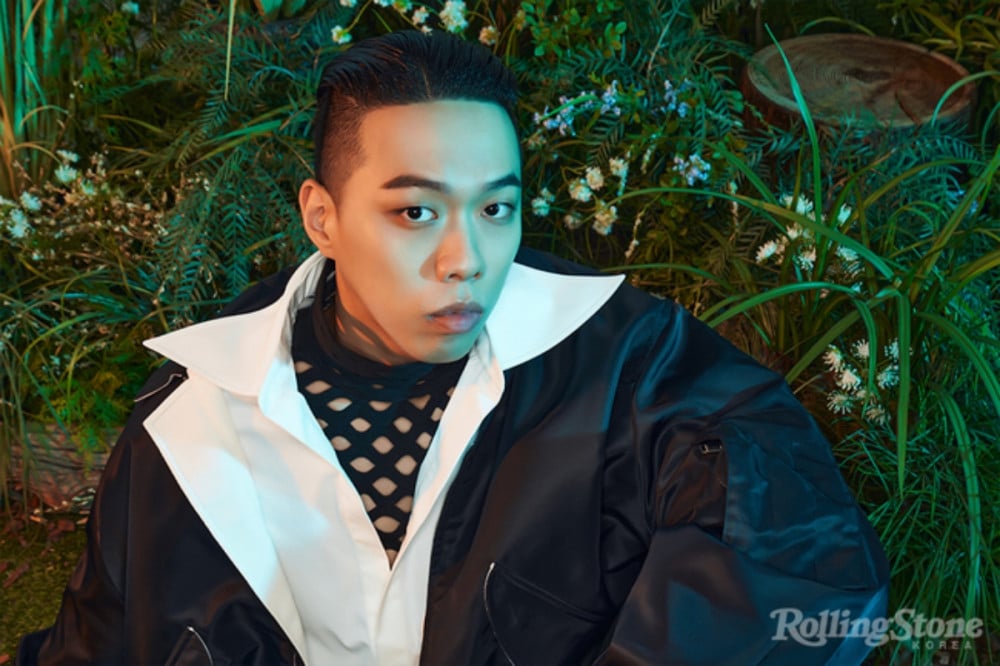 Rapper Bewhy had an unexpected response when naming his biggest rival.
On August 17, Rolling Stone Korea released an interview with rapper BewhY on their official website. BewhY recently returned with his new EP album '032 Funk' ahead of enlisting in mandatory military service. He revealed his plans for promoting '032 Funk' and how he is currently preparing a Dejavu Group (his music label) compilation album. Further, he revealed memorable stories from his EP album's production process, the obvious things he wants to experience after returning from the military, the things that have changed since releasing his first solo album 'Time Travel' six years ago, and more.
Among them, BewhY also talked about his method of getting rid of burdened feelings and the positive qualities of feel-good burdens. He stated, "Rather than being compared to other artists, I am more often compared to the 2016 version of BewhY. Maybe that's why, but I feel greatly burdened. However, the aspect of having to surpass the skills of 2016's BewhY is not the only thing [that's important], and it's a tremendous thing [to do] in many ways." He continued to reveal how he finds enjoyment in his burden by saying, "I always think that my rival is 2016's BewhY. I think that's the greatest advantage that I have, which [helps me] improve my skills."
Meanwhile, the full interview with BewhY can be found on Rolling Stone Korea's official website.