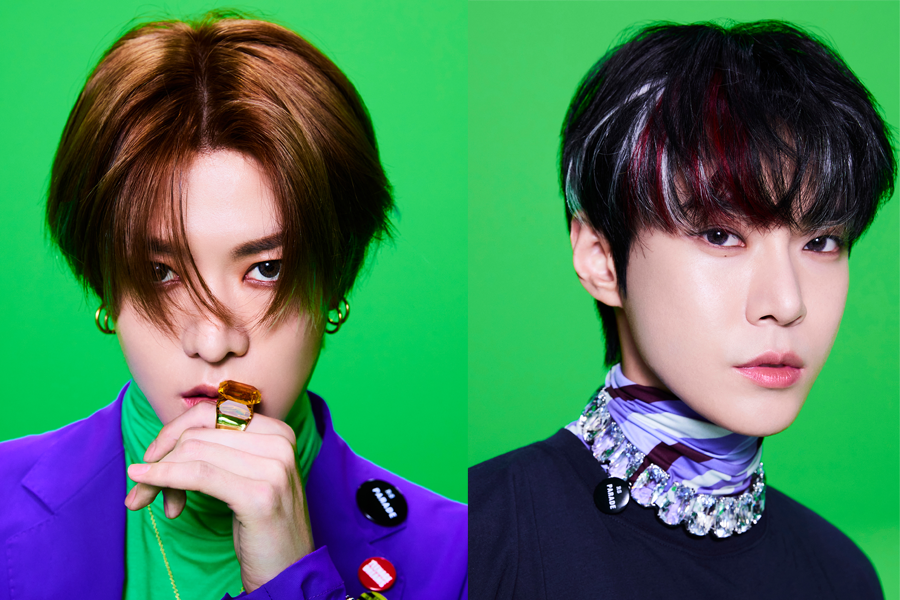 Following the release of concept teasers for Taeyong, NCT 127 has now released teasers of Yuta and Doyoung for their upcoming third album, 'Sticker.'
These teasers include a set of photos and a video for each.

Yuta is wearing a neon purple jacket and green shirt with badges and jewelry as well. The imagery of a purple plant covered in goo is seen here. Yuta also looks cool and charming overall.
Doyoung takes on a darker color palette with a navy-blue t-shirt over a long-sleeved patterned shirt and dark-purple pants with pins and a diamond necklace on top of it. His imagery uses scattered petals of a purple flower. There is a slight gentleness in his teasers.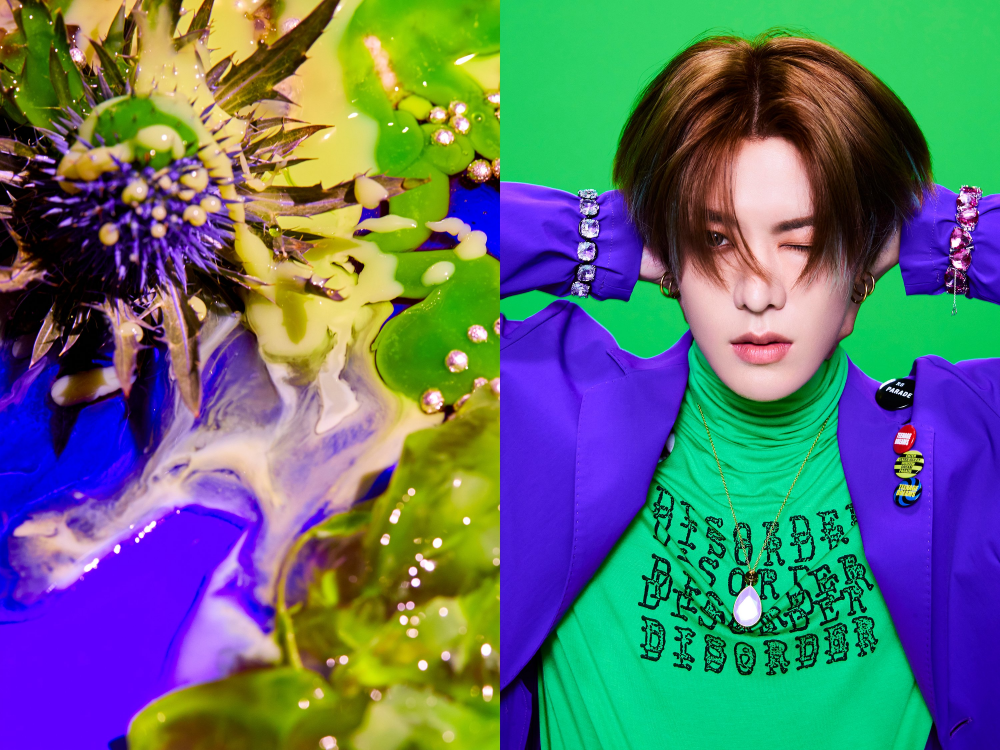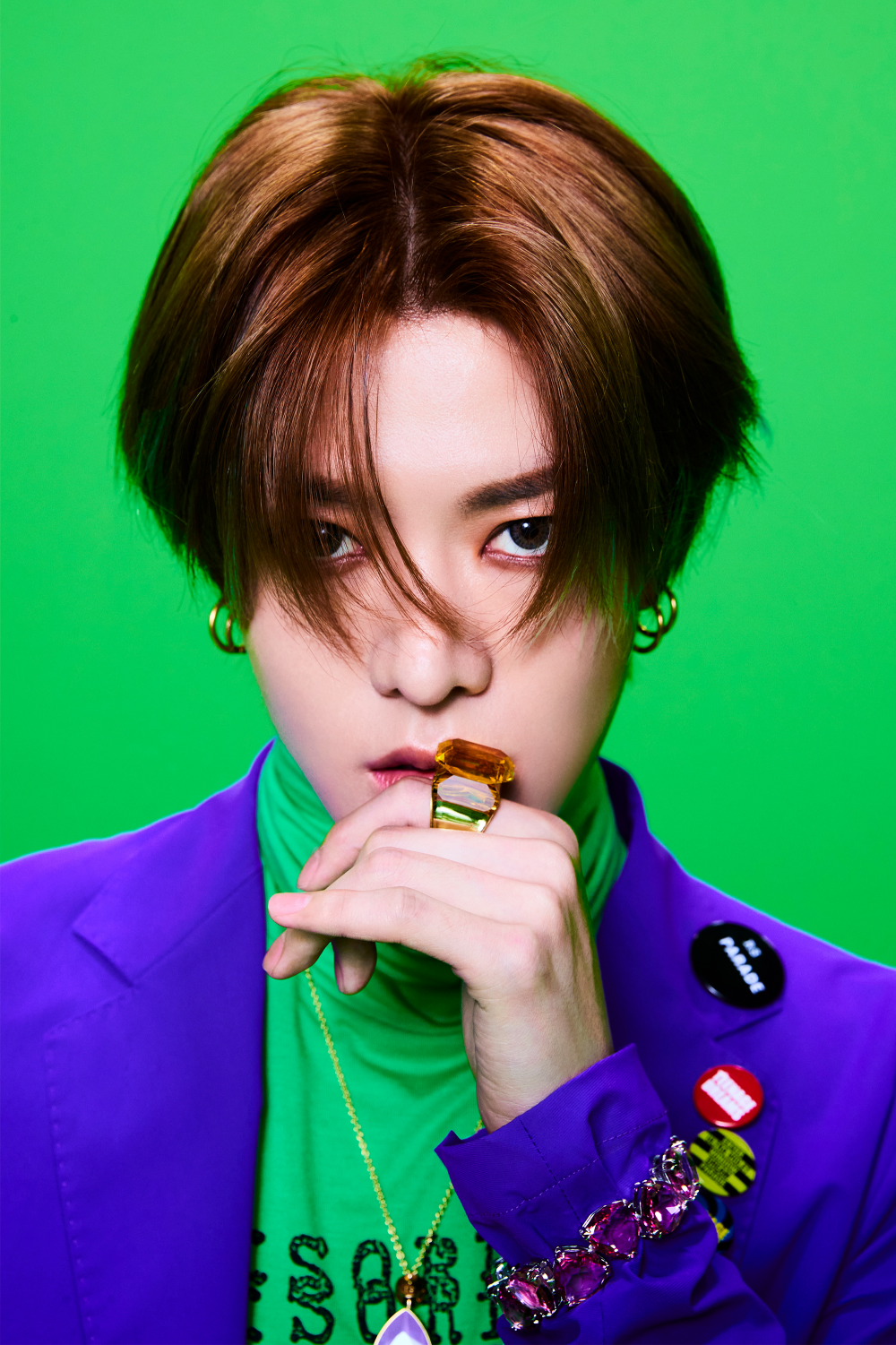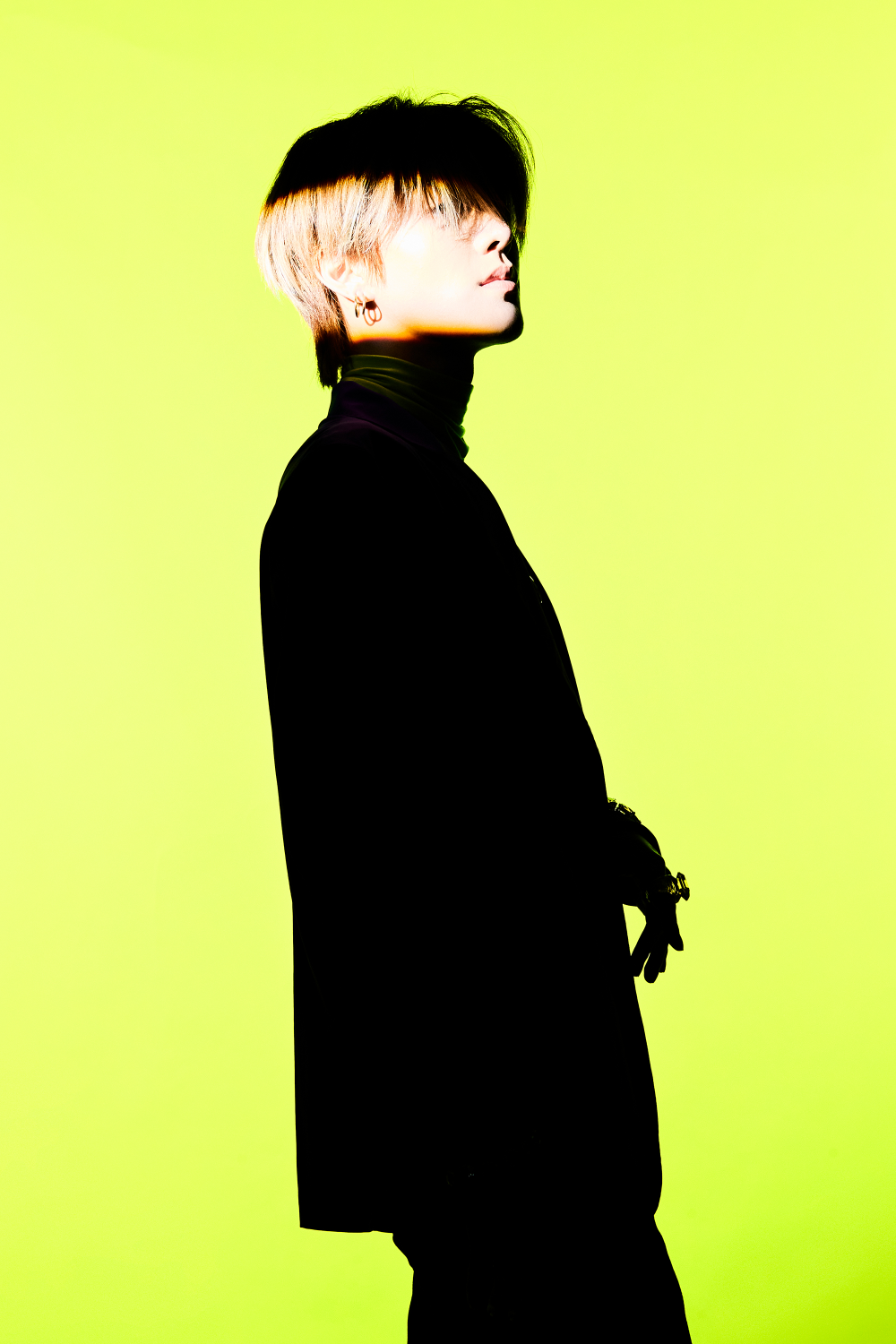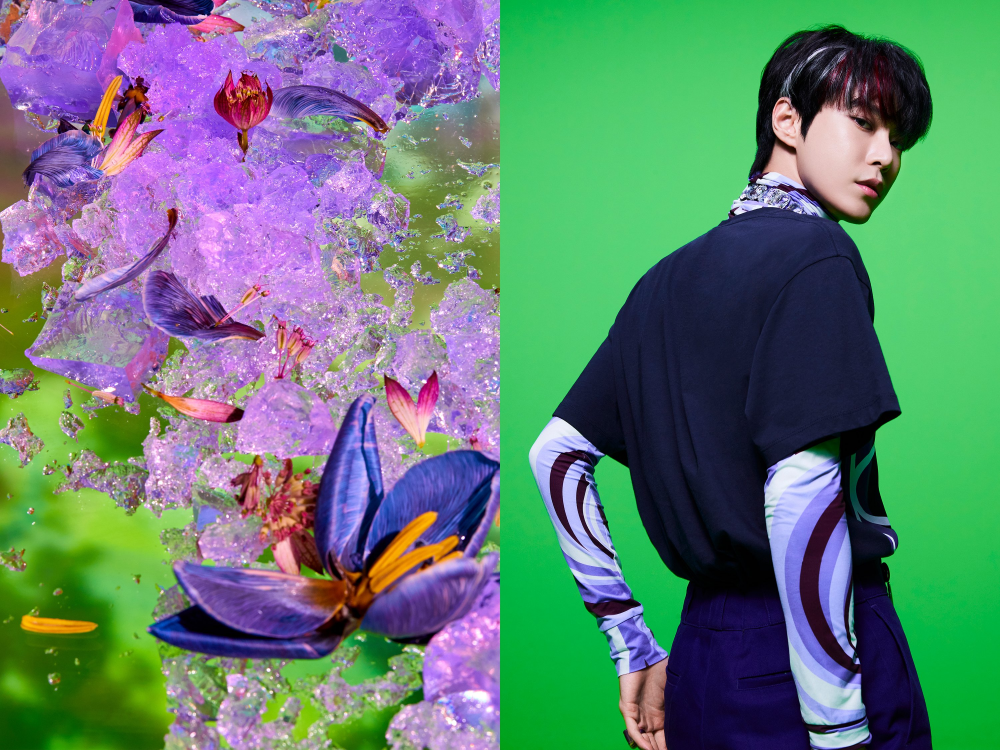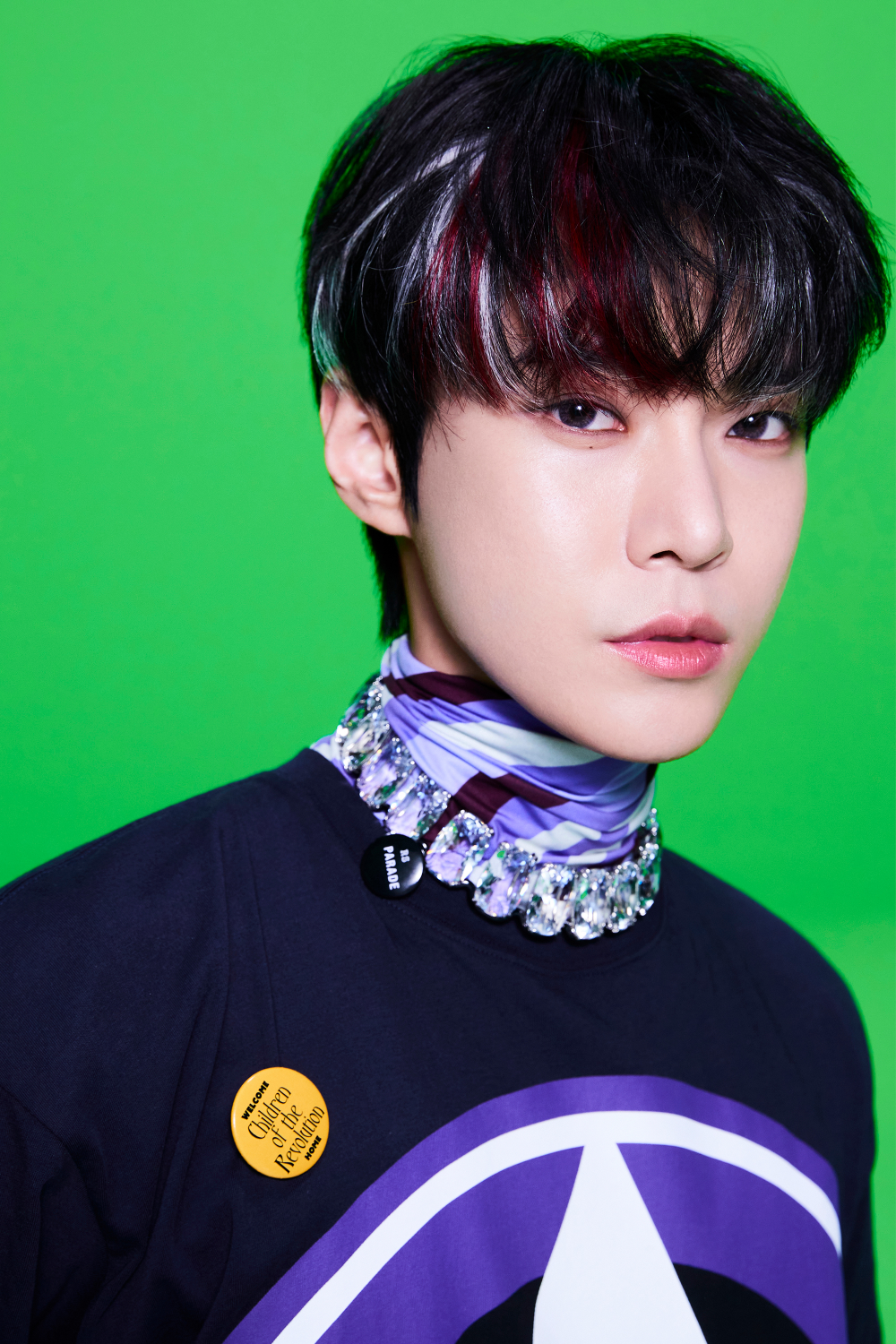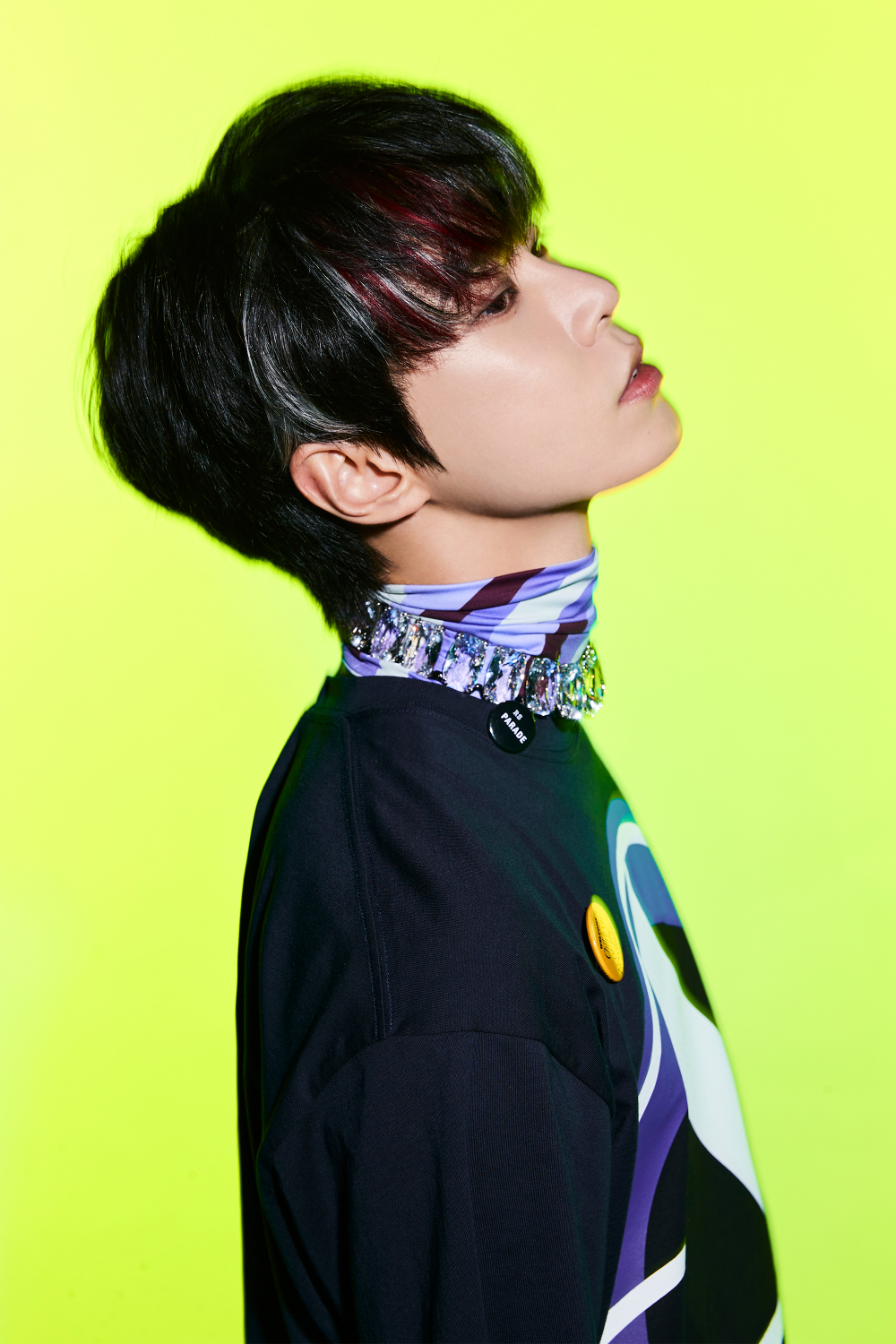 'Sticker' is set to release on September 17th. Stay tuned!