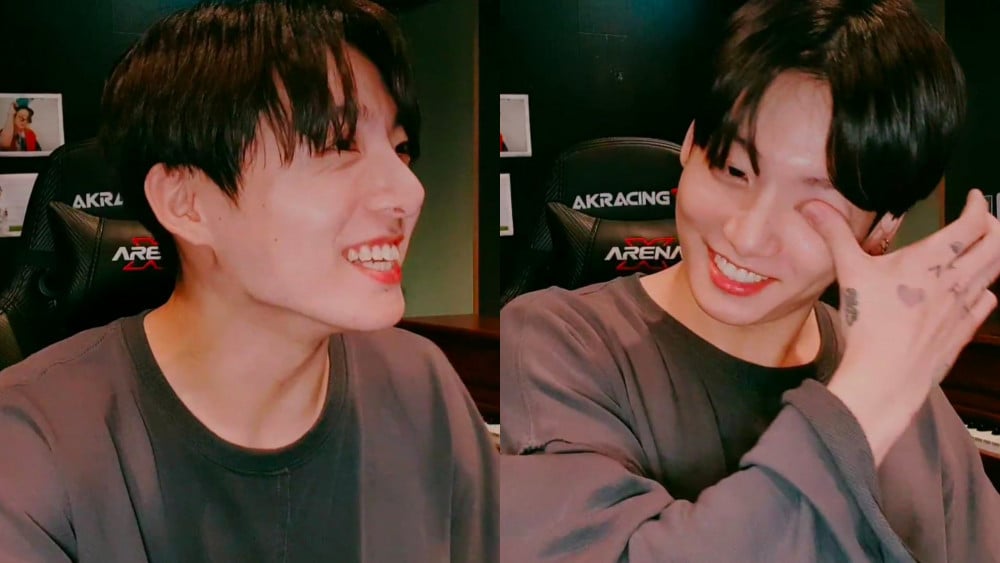 On August 31 at approximately 10:48 p.m., Jungkook started a birthday Vlive with the title 'Happy birthday to me!'
BTS's maknae celebrated his 24th birthday (international age) on September 1.
He asked for his fans, ARMYs, to give him some words for the reason of him wanting to make a song out of those comments. Thereafter, he picked replies, reading them, and putting those together to produce a song.
Jungkook even tried to call an ARMY's name who made the first line of the song that Jungkook made. He spent his birthday Vlive making a song with ARMYs' lyrics with a title of "our little thing." He's truly talented and gifted!
During the V-live, Hobi (J-Hope) also surprised Jungkook with a birthday cake, which brought a huge smile to Jungkook's face.
Jungkook is also trending worldwide with almost 2 million tweets. Happy birthday Jungkook!