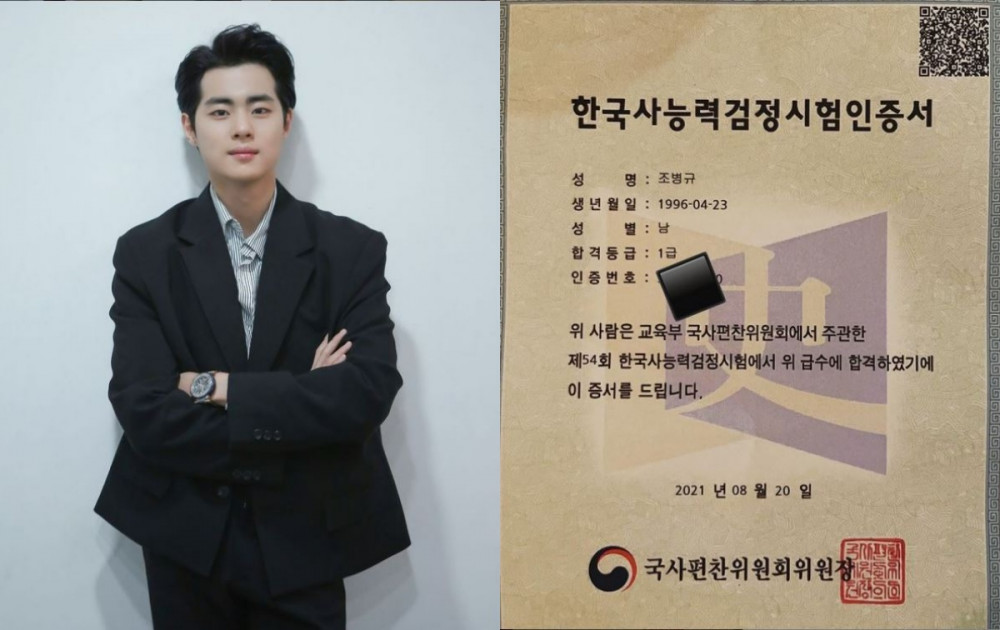 Actor Jo Byung Kyu has updated his personal Instagram after about 6 months, following his bullying controversy.

On August 20, Jo Byung Kyu uploaded a photo of a certificate, and wrote "KR". The comment section was disabled. The certificate acknowledges Jo Byung Kyu's proficiency level in Korean history as Level 1. This is Jo Byung Kyu's first Instagram post after about 6 months, since Februrary of this year. It seems that during his hiatus, Jo Byung Kyu spent time studying for the Korean history exam.
Meanwhile, an official from HB Entertainment previously announced that Jo Byung Kyu's alleged victims submitted apology letters, admitting to the false spread of information about the actor. In addition, HB Entertainment released an update on the legal action currently taking place against the netizen who claimed they were bullied by Jo Byung Kyu.