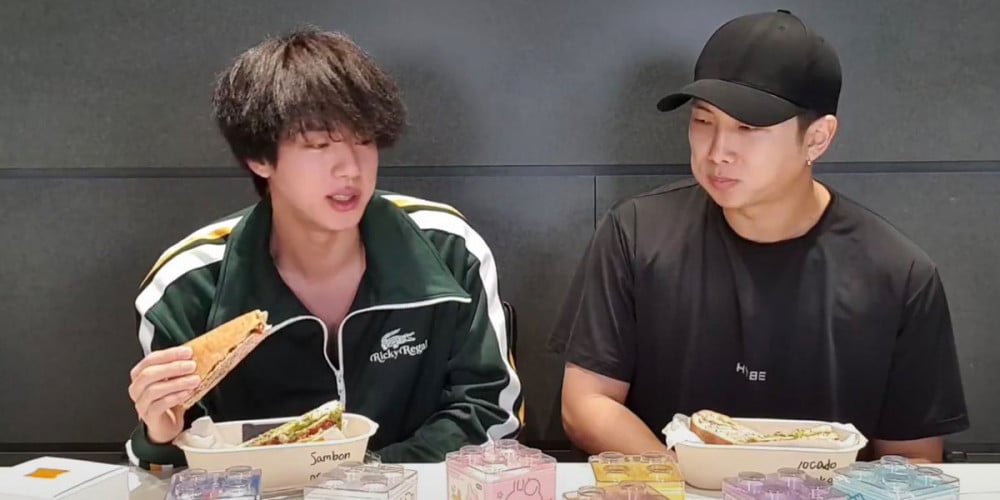 Back on August 19, BTS members Jin and RM greeted fans in a 'V Live' broadcast, where they played with some new 'BT21' toys.
Before opening up the new 'BT21' toys, the two idols also decided to have a snack.
However, both Jin and RM indicated with their speech and demeanor that they were likely asked to "introduce" the sandwiches and desserts they were given. While both members insisted that this was not an "advertisement", Jin and RM read out the menu names of both their sandwiches, and also introduced the visuals of the dessert cakes.
When the two members read out the names of both sandwiches, RM noticed that his was an avocado-chicken sandwich. Fans of BTS very well know that neither Jin or RM like avocados. Here, RM admitted, "I really hate avocados. This sandwich is full of avocados... Why do people eat avocados?"
Still, RM took one bite of the avocado chicken sandwich. He then made a face and said, "Avocados really make me mad." He ultimately announced that he would not eat any more of the avocado chicken sandwich, and ate the other half of Jin's sandwich.
After the sandwiches, Jin and RM also tried out the dessert cakes they were given. Jin even made sure to show viewers a closeup of the cake's visuals. However, fans know very well that Jin does not like whipped cream. Jin also mentioned this fact once again while trying out a bite of the cake, and ultimately only ate the fruit decorating the top of the cake.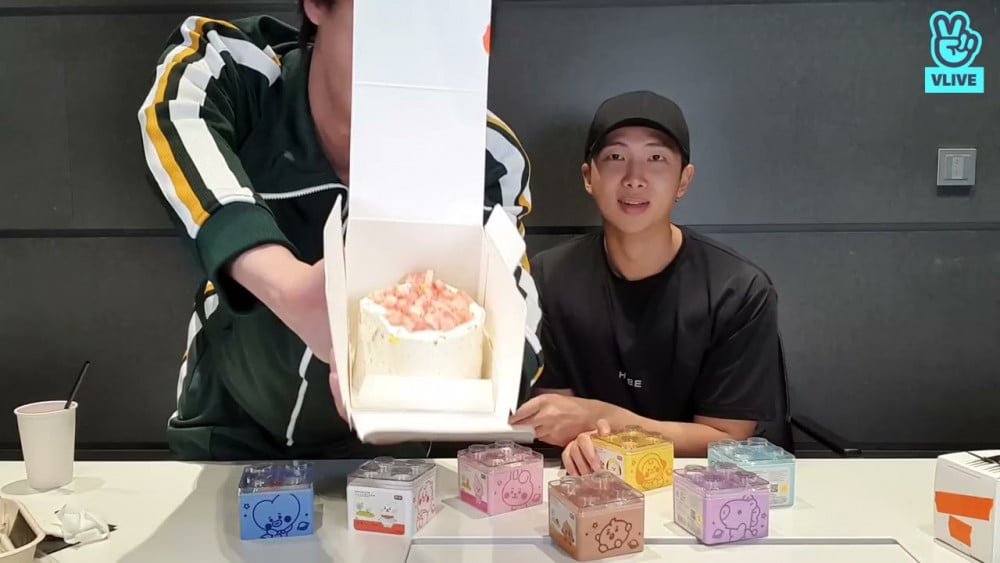 But what really angered fans was that shortly after Jin and RM's broadcast, the restaurant from which the sandwiches and cakes were from, and even some of the employees of the restaurant, were seen openly advertising their food being eaten by BTS while using the term "BTS-coin".
One employee of the restaurant shared the snapshot and wrote, "Is this the BTS-coin that I've only ever heard about?" The restaurant then replied with, "Kekekekekeke BTS-coin."
Here, many fans interpreted the use of the term "BTS-coin" to indicate that "using BTS" was a guaranteed form of raising profit.
Despite the restaurant's apology, many fans still felt that the HYBE employee who asked Jin and RM to "promote" the restaurant's food acted out of hand. Some also criticized the employee for their poor knowledge of the members' food preferences.
What do you think of the issue?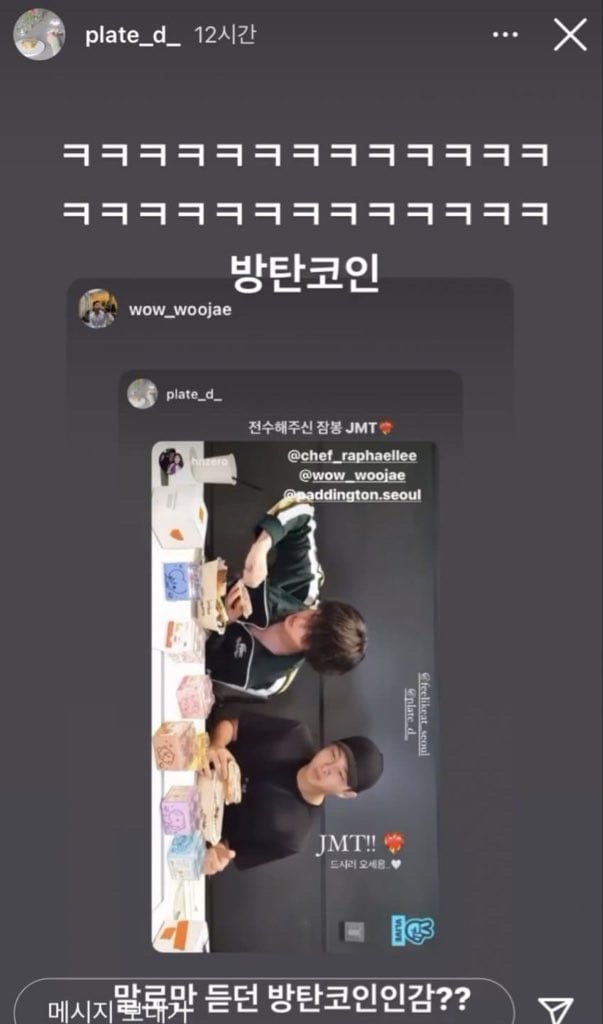 Ultimately, numerous fans flooded the restaurant with criticism, until the restaurant was forced to issue an official apology.
The restaurant stated, "We were only happy that BTS enjoyed the food from our restaurant, and we used the term 'coin' as a positive term; we were not aware that the ARMYs would react to the term in a negative way... It was our mistake for not realizing that 'BTS-coin' may come across as offensive to fans. We apologize."