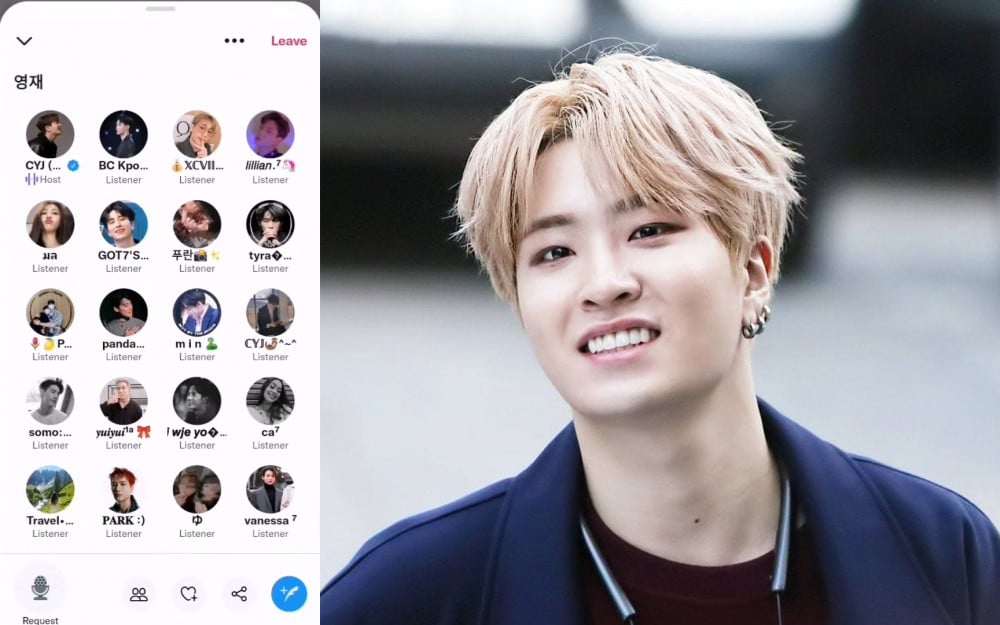 Earlier this year, Twitter introduced a new feature called SPACE on their social media platform. Twitter SPACE allows users to start a voice chat where everyone and anyone can join except only ten users can speak at once.
When this new feature was introduced, many GOT7 fans were ecstatic as they recognized the similarities between the feature with the design idea suggested by Youngjae. Back in 2015, GOT7 had the honor of being the first K-pop group to appear as guests on 'Twitter Blueroom' and appeared in the corner a few times thereafter. Then in 2019, members Mark, Youngjae, and Bambam were able to meet with Twitter's co-founder, Biz Stone, and CEO Jack Dorsey.
During that segment, Jack Dorsey asked GOT7 members how they use the platform to communicate and engage with fans, to which the members replied that they do a Q & A session replying to fans' tweets. Then Youngjae, with the interpretation from Mark, was able to suggest a new feature that would be able to help the group connect with fans more. Youngjae suggested the feature of an audio chat room where there would be a limit to how many users can join, and the first users to join the chatroom would have the chance to talk live with him. Jack Dorsey responded that this was a good idea.
It's been two years since this suggestion was made, and Twitter worked diligently to achieve this and make this feature a reality. Soon Twitter launched their SPACE, with many users enjoying the feature of talking to other users using the audio chat feature.
Then on August 26, 2021, Youngjae was finally able to join his first Twitter Space after his suggestion two years ago. Fans were ecstatic to join and share short clips of the audio chatroom with their beloved idol group member.