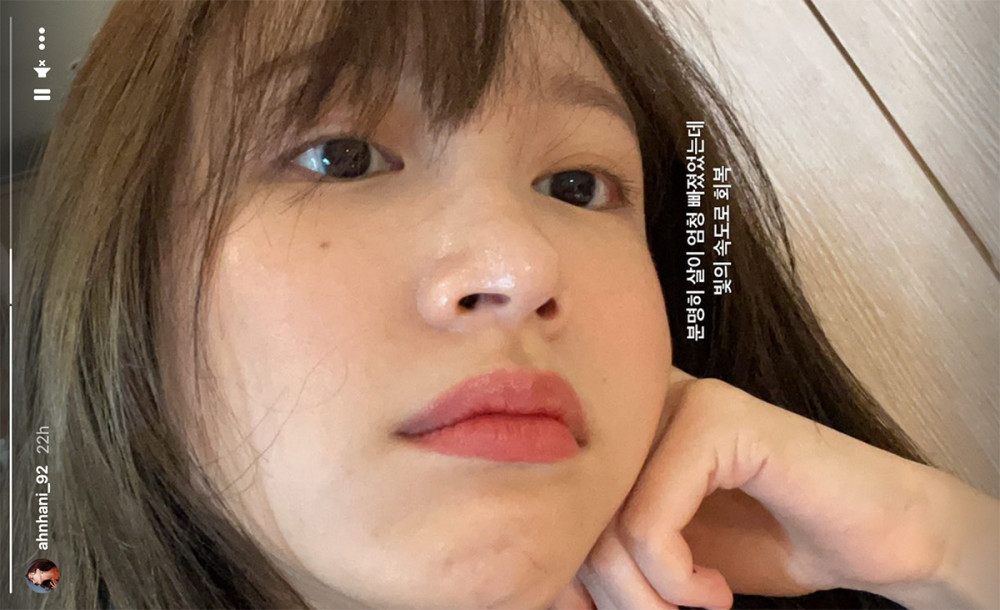 On August 6, EXID's Hani updated fans via Instagram story, after her successful recovery from COVID-19.
In one sweet selca, Hani sent fans a big, goofy smile while using a colorful camera filter. In another selca, Hani wore a pensive look on her face, as she wrote, "I definitely remember losing a lot of weight, but I was able to get better at the speed of light."
Hani previously tested positive for COVID-19 on July 20, immediately halting all of her activities in order to receive treatment at a care facility. She was declared COVID-19 free on July 30.
Meanwhile, Hani is currently gearing up for her return to the small-screen in JTBC's 'Idol: The Coup'.