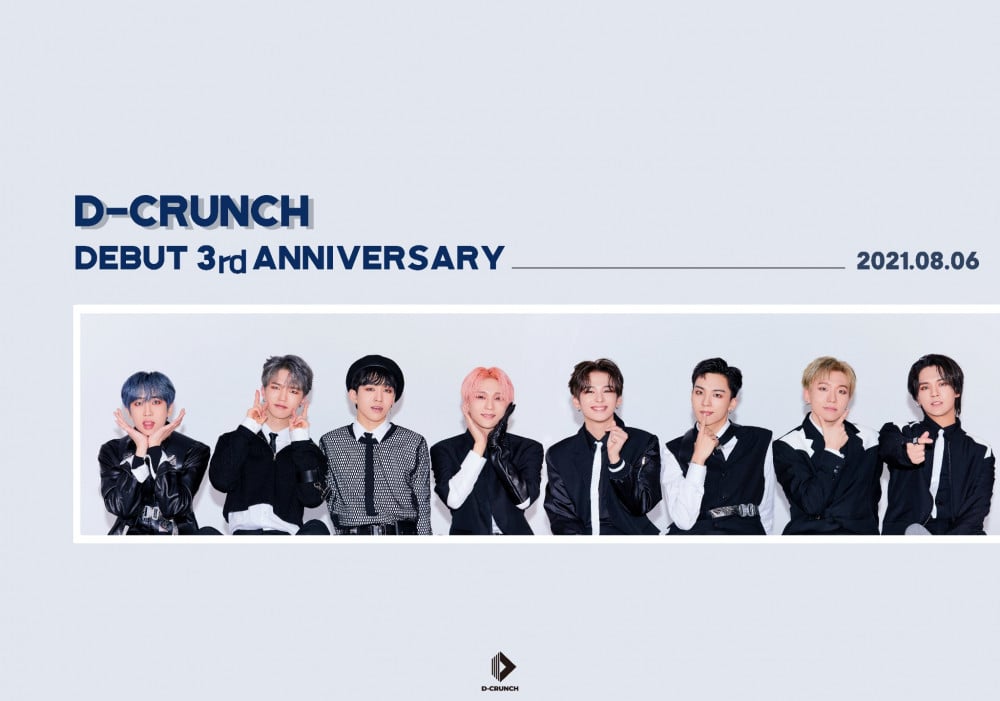 D-Crunch Debuted August 6th, 2018; they've been through two companies, but that never stopped them! They have several mini-albums out there and a great discography. This group is filled with fun, talent, and amazing vocals. We are glad to see them still going strong and wish nothing but great things for them!
D-Crunch has personally been an inspiration and source of joy for me. Their music and personalities brighten up my day and bring me extreme happiness. The personal content they put out there shows their chemistry and great personalities. I really encourage and hope that fans all over will give them a listen and consider stanning and supporting them. They really deserve the world as this group has personally been through many ups and downs!
Stay tuned for any future news on D-Crunch's special day; as it's only 12:30 am there, we are sure the day will be filled with fun activities and postings. Please anticipate!
Check out their Lexicon entry for more information about these amazing 8 young men, their discography, and more!