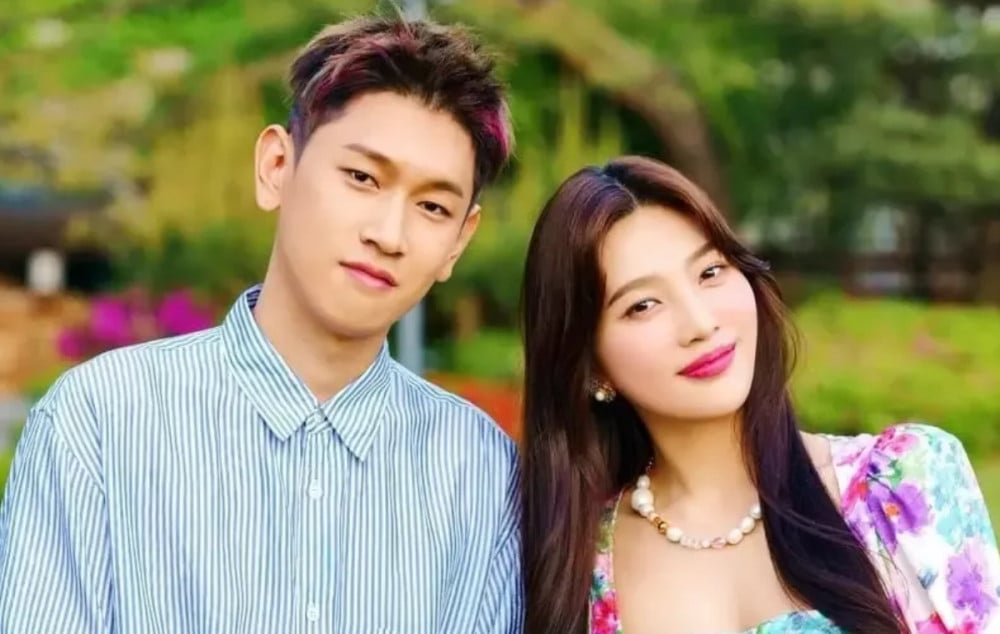 Crush is opening up about his relationship with Red Velvet's Joy!

On August 23 KST, shortly after Red Velvet's Joy reached out to her own fans, the R&B singer took to his personal fan cafe to publically address the dating news.

"Shibami [Crush's fandom name]! You were really shocked, right? This is my first time talking about something like this, so I'm really anxious and nervous, but I will try to talk about the friend that appeared in the articles," he began.
"Thanks to this very bright and positive friend, lately there have been more days that make me laugh and my heart has gotten healthier! We have only begun slowly and seriously figuring out each other's feelings, and once the time was right, I wanted to be the very first person to tell Shibami, but I'm embarrassed that articles were able to come out first," he continued. "When I think about Shibam, who are more embarrassed and upset by the sudden news than I am, my heart is heavy. I would be grateful if you watched us with a generous heart."

"To all of you Shibam who always lift me – who is always lacking – up with your love and support, I will take responsibility and work to show you a good image! I'm always thankful, and I love you," he concluded.

Meanwhile, as previously reported, both SM Entertainment and P NATION have confirmed that Crush and Joy recently began dating after first becoming acquainted last year through collaboration single "Mayday."