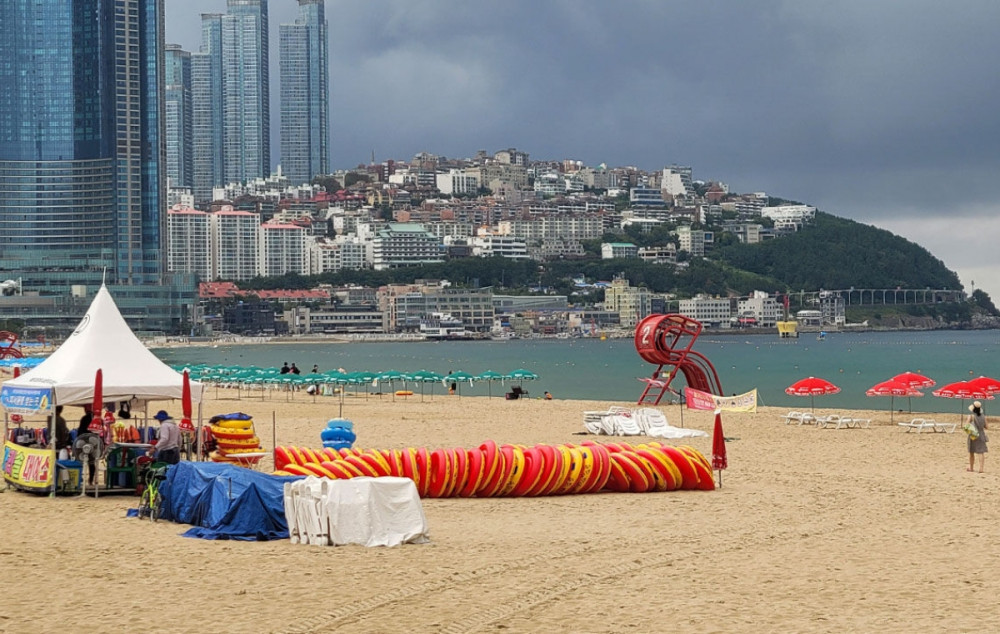 Busan has decided to strengthen its social distancing restrictions to the highest level – Stage 4 – in response to the growing number of confirmed daily cases in the area.


The level will be raised from Stage 3 starting at midnight on August 10 and will remain in effect until August 22, when city officials will once again evaluate the city's COVID-19 situation and decide if the stage should be lowered or extended.


According to guidelines, only four people or less can gather before 6 PM, while after 6 PM, only two-people gatherings will be permitted. Various events and gatherings will also no longer be allowed, most multi-use facilities will no longer be allowed to operate after 10 PM, and religious facilities will only be allowed to accommodate 20% of its total occupancy.

Busan's famous Haeundae, as well as its other public beaches, will also be closed during this period.

The decision was made after Busan reached 171 confirmed cases yesterday, an all-time high for the region and over 50 more confirmed cases than the previous record – 118 confirmed cases back on July 23.
Meanwhile, Seoul also remains under Stage 4 restrictions.
Photo credit: SBS News