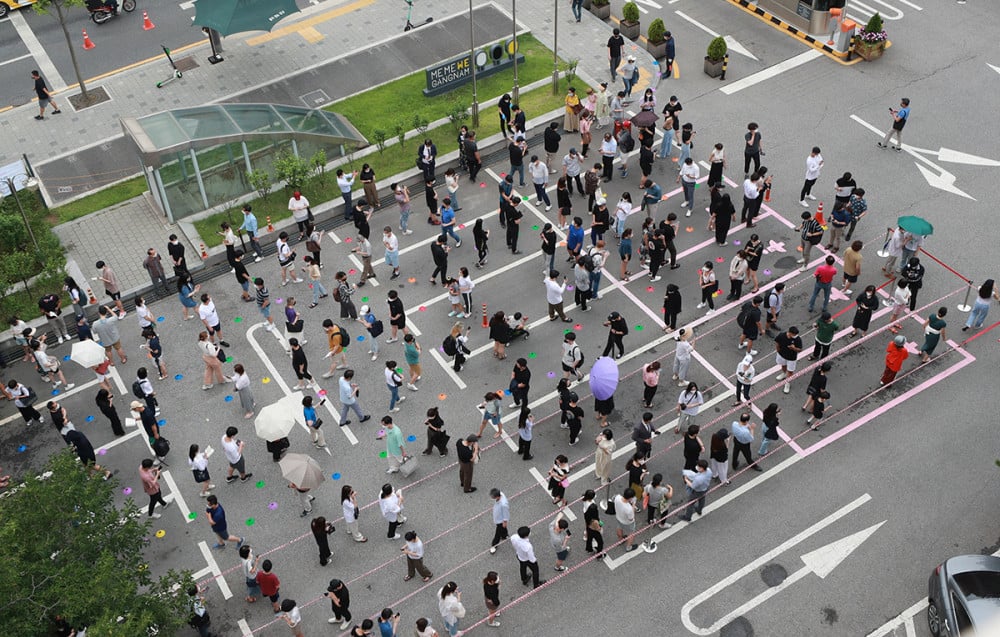 [Photo: Chosun Ilbo]
On the morning of July 9, South Korea's prime minister Kim Boo Kyeom announced a return to stage 4 social distancing restrictions for the Seoul Metropolitan Area, beginning next week on July 12.
Earlier on July 9, South Korea broke the country's daily COVID-19 case count record for the second day in a row. According to health officials, the nation recorded a total of 1,316 daily cases on the previous day, July 8. This follows the former all-time high daily case count record set on July 8, when South Korea reported a total of 1,275 for the day prior, July 7.
Stage 4 of South Korea's social distancing restrictions, the highest possible stage, will prevent all personal gatherings for the next 2-weeks beginning on July 12. No personal gatherings of more than 4 people may be permitted during day hours, and no personal gatherings of more than 2 people may be permitted after 6 PM. In addition, all night entertainment businesses and facilities will be closed.

Finally, prime minister Kim advised leaders of all regional provinces across the nation to strengthen social distancing guidelines, in light of the sharp spike in COVID-19 cases.