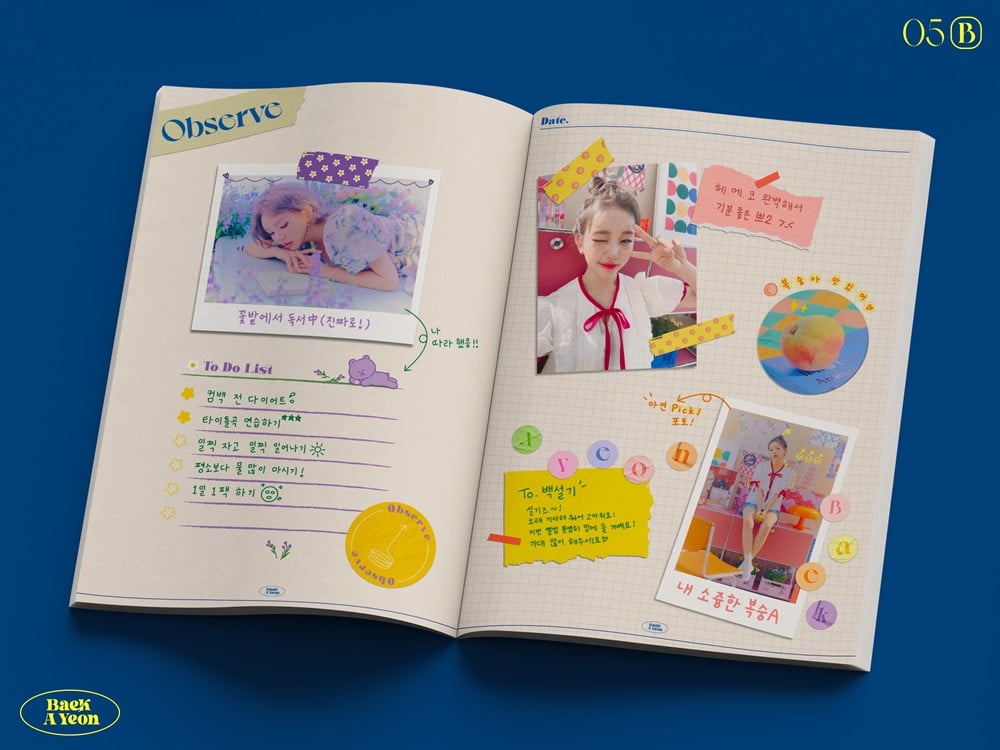 Singer Baek Ah Yeon will be making a comeback soon.

On August 23 at midnight KST, the singer has revealed a photo diary teaser. In the revealed photo, she wrote a message to her fans, "Seolgies~! Thank you so much for being patient! I promise you'll like this album! Please stay tuned"
Baek Ah Yeon's 5th mini-album 'Observe' is set to drop on September 7 at 6 PM KST. Stay tuned for more teasers to come until September 7th.