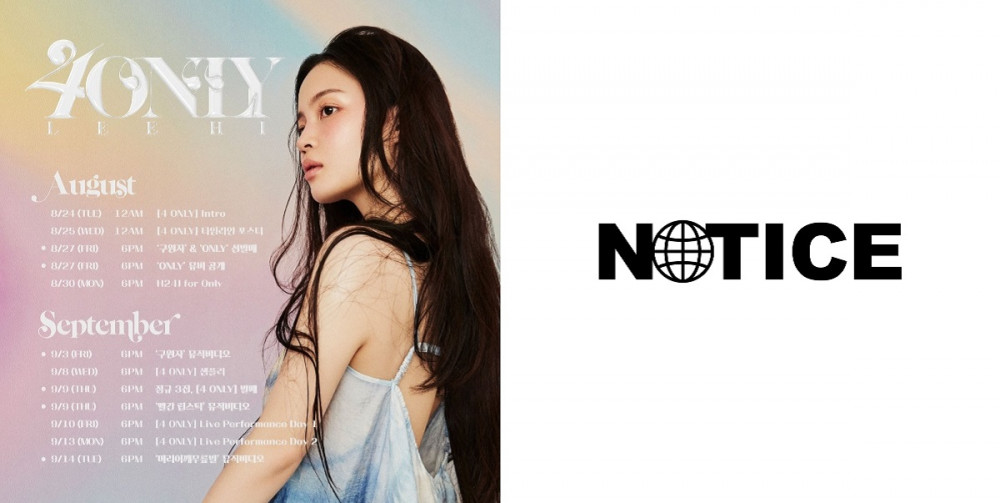 The release of Lee Hi's track "Savior" has been postponed to September 9.
On August 25, AOMG released an official statement announcing the postponement of Lee Hi's "Savior" release. Lee Hi previously unveiled the timeline for her 3rd full album '4 ONLY', and the timeline shows that "Savior" was originally scheduled to be released on August 27. However, due to record production issues, "Savior" will now be released on September 9.
Here is AOMG's official statement:
"Hello, this is AOMG.

We regret to inform you that due to record production issues, the release date of 'Savior' that was previously announced for AUG 27 has been postponed to SEP 9.
ㅤ
The release date of 'ONLY', the 'ONLY' music video, and 'Savior' music video will remain according to the previous schedule.

We apologize for any confusion we may have caused, and thank you for your patience."