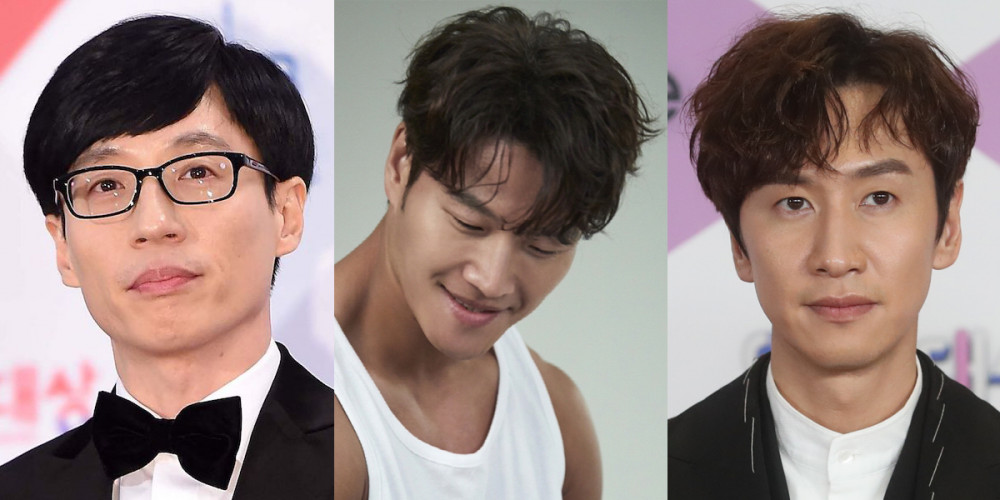 Comedian Yoo Jae Suk, singer Kim Jong Kook, and actor Lee Kwang Soo have been listed as the top 3 TV variety stars in terms of brand reputation rankings, for the month of July!
From June 3 through July 3, 2021, the Korea Institute of Corporate Reputation analyzed big data of currently promoting TV variety stars in areas including consumer participation, media activity, communication, social activity, etc.
From 1st through 10th place are, in order: Yoo Jae Suk, Kim Jong Kook, Lee Kwang Soo, Kang Ho Dong, Park Myung Soo, Ahn Jung Hwan, Super Junior's Heechul, Kim Kook Jin, Song Ji Hyo, and Lee Sang Min.
In 1st place, Yoo Jae Suk earned a total of 2,029,824 brand value points for this month, followed by his fellow 'Running Man' castmate Kim Jong Kook who earned 1,725,163 points. Actor Lee Kwang Soo, who recently departed from the cast of 'Running Man', earned a total of 1,219,596 points for this month.
Check out the Institute's full analysis results, below.